A 35.5 percent stake in Formula One held by CVC Capitol Partners could could have a new owner soon, according to a report by The Sun. Bernie Ecclestone runs the sport for CVC, so could this also be a sign that the 85-year-old may retire soon?
Ecclestone told The Sun that he's agreed to a deal to sell CVC's stake to sell for £6 billion, or 8.55 billion in U.S. dollars, and that there may already be a buyer:

I think CVC will make a decision on the sale sooner or later.

There are people who want to buy. Actually, two of the people have agreed the price. It's just a question of whether CVC wants to sell or not.
The interested parties were not named. Per The Sun, CVC bought their chunk of F1 in 2006 for a cool $1.7 billion and has already sold approximately half of their original holding to American investors. Ecclestone himself owns a five percent stake in F1.
This isn't the first time talk of a big Formula One sale has been in the news, either. Last October, Ecclestone told Sky Sports that a new owner could be on the way as soon as later in 2015, and that he would likely sell his five percent stake at the same time.

G/O Media may get a commission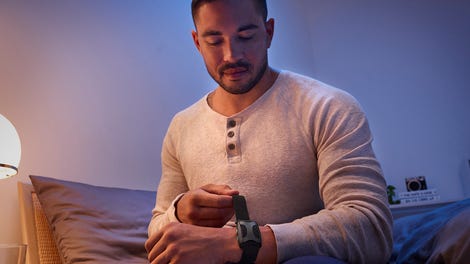 It is unclear as to whether Ecclestone will stick around to lead the sport under a new buyer. That being said, Bernie's had a good forty-year run as head of the sport. While many wish him ill over some of his recent episodes of verbal diarrhea, I really just wish he'd make some good, relaxing plans for retirement and let some fresh blood handle the management of F1.

Ecclestone is a bit like an unruly uncle at this point: you're proud of what he did back in the day, but you'd really prefer it if he quit saying offensive things to the waitress at dinner. I think it's time to let The Bern ride off into the sunset in search of a beach full of glamorous ladies.
Even Ecclestone is unhappy with the current state of the sport, which recently put on the world's largest experimental crapshow for qualifying in Australia, indicated that yet another fan-favorite venue is in jeopardy of losing its grand prix, and made a highly unpopular deal to broadcast all the races in Britain except their home grand prix (whose venue is quite broke) on pay-channel Sky Sports—not on free-to-air TV where live races would reach more fans.

The Grand Prix Drivers Association even released a formal statement expressing their displeasure with the sport's completely fubar decision-making processes last week:
That's quite a lengthy and still by no means comprehensive list of flaws, but the F1 name carries quite a bit of cachet on its own. It's the tippy-top of the totem pole in motorsport, and while the same argument can be made for the World Endurance Championship on the sports car side, the WEC has only been in existence for a few years. F1 has been at it since 1950.

Plus, the racing at this year's debut grand prix was a ton of fun to watch, ultimately coming down to a strategy battle between Ferrari and Mercedes—neither of whom ran too far away from the rest of the field until the very, very end. The resulting podium was very 2015, but the way the race got there was anything but.

With the right buyer and the right leadership, F1 is not too far in the toilet. Admittedly, though, that's a really expensive plunger. Thus, with an important chunk of F1 possibly selling for $8.55 billion, we have but one question (with apologies to Graverobber): nice price or crack pipe?