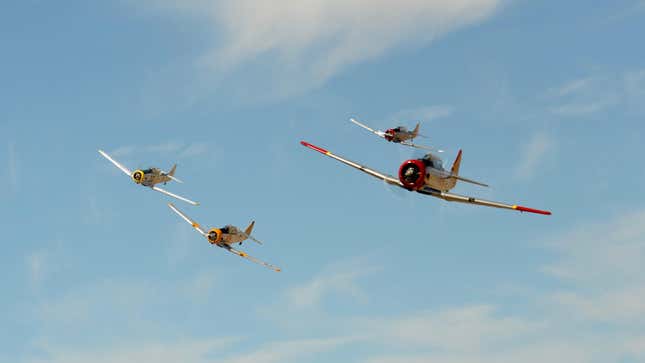 The Reno Air Races are one of America's most unique spectacles. Pilots flying mainly World War II-era aircraft race each other around an 8-mile course over Northern Nevada at speeds over 500 miles per hour. As exhilarating as wing-to-wing racing can be, it is just as dangerous. A recent rise in insurance costs has led to the 2023 Reno Air Races being slated as the final edition of the event.
In case you missed it:
The Reno-Tahoe Airport Authority, the operator of Reno-Stead Airport, has decided not to renew its contract to host the Reno Air Races. According to the Reno Gazette-Journal, the authority's board voted unanimously to end its involvement. The final Reno Air Races will be held this September, and an airshow will be held in 2024 to commemorate the event's 60th anniversary. The board cited growth in the region and soaring insurance costs among the reasons it could no longer host the races. Last year, insurance costs spiked from $780,000 to $1.3 million.
The pandemic and its resultant economic impact contributed to rising costs, but the Reno Air Races are in a unique category for aviation liability. Since the inaugural edition in 1964, 32 people have been killed at the event. Infamously, a pilot and 10 spectators were killed when a modified P-51D Mustang suffered a mechanical failure and crashed directly in front of a grandstand. Since the safety improvements made after 2011, only two pilots have died.
Tony Logoteta, the Reno Air Racing Association's COO, told the Reno-Tahoe Airport Authority board:

"We've very publicly stated that we hope to stay here forever, right? But sometimes, you know, things change and things don't go exactly as we planned or as we hoped. As we turn from where we've been for the last 60 years to this potential final event at Stead, we're just ready to celebrate all the time that we've had here and we're really excited to throw a really big party out at Stead in September this year."
Reno Air Racing Association, the event organizer, is hoping to find a new venue to host the air races in the future. Until then, the final Reno Air Races will be held September 13-17 at Reno-Stead Airport.