In a righteous win for fans of automaker irreverence, the jacked-up Volkswagen Beetle Dune has been confirmed to hit the European market for 2016. It's a freakin' Beetle with a tilt gauge and inclinometer! And it's going to be real!
Watch out Jeep Renegade, looks like "adorable toy beach buggies" is about to become a market segment.
In this trailer, Volkswagen reveals the cute and cladded concept vehicle we saw at the Detroit Auto Show this winter, complete with all kinds of awesome off-roady interior touches and raised ride height and a convertible variant, will be "on roads by 2016."
Based on the Beetle R-Line, it seems as though the production Dune will have the same 210-horsepower EA888 TSI® engine we saw in the concept, plus those trick spoiler-integrated ski racks.
G/O Media may get a commission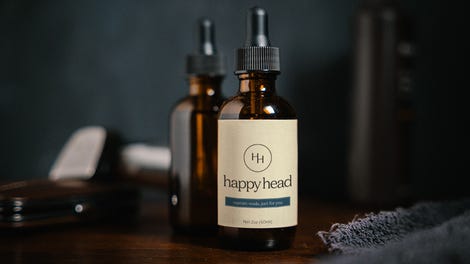 The Dune will be 2.2" wider, 0.5" longer, 0.8" taller and lifted 2.0" off the ground than a current Beetle R-Line.
But as for real trail-worthiness (somebody's got to ask!) Beetle marketing chief Matthias Zauner told Car Magazinethat the Dune will remain 2WD, and that the models upgrades are "almost exclusively visual." So put your Dakar dreams for this thing on hold. For now.
"We believe in fact that the Dune - which will be offered as coupé and cabriolet - is going to be an integral part of the future Beetle line-up," he said. Apparently the Dune will cost about €2,800 (~ $3,800) more than a regular Beetle hatch. Which "regular" Beetle hatch they meant was not specified.
Yeah, those definitely aren't water skis. This Dune owner's gonna be busy today!
As usual, VW reps in the US "cannot comment on future products," so whether or not we'll get the Dune in the US is up for wild speculation. But the British Car Magazine cryptically reports "Wolfsburg is plotting a whole family of Bug spin-offs..." at the end of their Dune article, so keep your eyes open for more batshit Beetles!
Images: Volkswagen