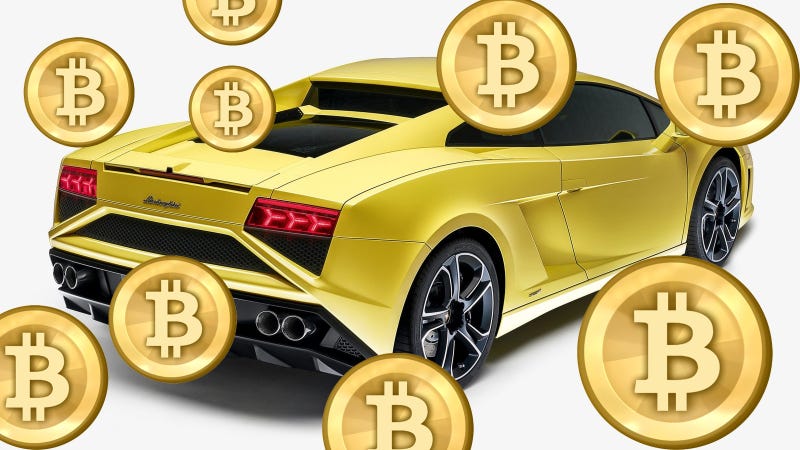 Last week, we thought someone went into a Lamborghini dealership in California to buy a used Tesla Model S with bitcoin. This week, the dealership said that wasn't exactly true. But that's not stopping people from bringing their bitcoin and converting it to dollars so they can drive home and say they're all techy.
According to Daily Dot, Lamborghini Newport Beach in Costa Mesa, Calif. accepted 216.8433 bitcoins for a 2014 Gallardo that stickered in at about $210,000.
The buyer posted on 4Chan's technology board wondering what to do with it since it's apparently not going to be an everyday driver.
Now the dealership, which used to average 5 new cars and 15 used per month, has received 20 serious inquiries from people who want to use their bitcoin as payment for a car.
So it's clear there's demand for high-end cars among well-to-do people with bitcoin burning a hole in their pockets. But what's the problem with money, again?