If anything could challenge the mid-engined Chevrolet Corvette for the "Most Speculated About" award in the automotive industry, it's talk of a new Toyota Supra. And now that the new Supra is here, kind of, its lead engineer wants to apologize to everyone for taking so long to bring the famous car back.

Tetsuya Tada, a main person behind the incredibly agile but still underpowered Toyota 86, led development for the new Supra, a revival of the beloved tuner car Toyota killed off in the early 2000s. Tada's mentor was Isao Tsuzuki, the person behind the most recent fourth-generation Supra that ran throughout the '90s—you know, the Fast & Furious Supra whose distinctive rounded taillights light up your daydreams over, and over, and over again.
So, naturally, Tada wanted a new Supra to be worthy of the Supra badge. While Toyota wasn't even sure if the car from its BMW partnership would be called the Supra as recently as November, Tada's been all about the Supra name for years. He's just sorry it took so long to bring that name back. From Australia's Drive:
An enthusiast to his core, Tada said Toyota did not want to compromise and offer a reworked 86 or Lexus coupe with Supra badges.

It had to be done the right way, which meant working with another marque to ensure the correct ingredients were in place.

"We wish that we could have brought back a new Supra much earlier," he said.

"We wish to apologise to [supporters] that it took so long. It's been 15 long years, [I am] very sorry for that."
There are a lot more things than the timeline for the fifth-generation Supra that Tada and Toyota could be sorry about, like the fact that we all have to wait even longer to learn anything about this car. Toyota debuted Tada's new project as a racing concept and gave us exactly zero information on its performance, engine, transmission, price or any other specs. They showed us a vehicle with plastic windows and smoke blowing around it, leaving us to wonder, still, if this Supra would be any good. The production version apparently won't debut until 2019.
That's not a cute and clever teaser. That's just frustrating.
Tada could also say sorry for the fact that the car will probably not get a manual transmission, since he said Supra fans don't think it's a big requirement. Sure, the data on actual potential buyers may say that, but it still hurts.
G/O Media may get a commission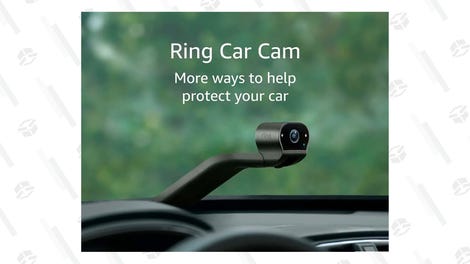 But hey, an apology is an apology—even if it doesn't cover everything. Tada is sorry this new Supra took so long to come around, whether it ends up meeting our expectations or not. At least he's got a good portfolio behind him.