---
1st Gear: The U.S. government's new fuel economy labels meant to offer consumers more information about their new car's energy usage will not include the proposed letter grades, according to the Wall Street Journal. While environmental groups were all for the grades, automakers were not, and the technical issues of deciding what was really an "A" grade were too much for the bureaucracy.
---
2nd Gear:We called the Aston Martin Zagato V12 a lust object before we even saw the full car and, we're guessing by your inability to stand up, you agree with us. Aston Martin teamed up with design house Zagato on the 50th anniversary of the DB4GT Zagato to make another outrageously expensive but totally worth it custom. Based on the Vantage, an entirely new, muscular aluminum body has been dropped around the 510 horsepower 6.0-liter V12. An endurance racing version will join Glickenhaus and company at the 24 Hours of Nürburgring race following an appearance at the Villa D'Este this weekend. Though technically not for sale, your local Aston Martin dealer will probably be happy to take a deposit. More photos on Facebook.
G/O Media may get a commission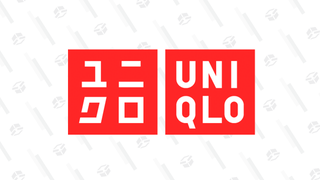 Year-round basics
Uniqlo Summer Sale
---
3rd Gear:Now that cars come with air bags in the steering wheel, dash, underdash, pillars and seats, there's only one place left. TRW Automotive says it's developed a roof-mounted airbag for frontal crashes that could replace the dash units. What for? Space, cost and aesthethics. Every dash has to be custom designed not just for the bag's internals but for the flap that covers them; moving it to the roof would let designers have space back while standardizing a part across more models. TRW says to expect a European manufacturer to roll out roof bags first.
---
4th Gear:The people who track U.S. auto sales for a living are using words like "dismal" to describe May sales so far. J.D. Power analysts say the combo meal of high gas prices, effects of the Japan tsunami and less generous incentives are keeping buyers on the sidelines. That sounds true enough. But...gas prices may have peaked; Toyota seems to be recovering from the quake faster than expected, and automakers have been known to rush special deals out halfway through a month if the numbers are looking especially bad. (Many auto company executives get daily sales updates.) It's likely that May's an off month that's an outlier more than a new trend.
---
5th Gear: Once upon a time, a family started a newspaper that grew into a big business. Over a few generations of ownership, and even after selling shares publicly, the family vowed the newspaper would never be sold to someone who didn't respect the institution. Then a buyer came along who dumped so much money in their laps that the family had no choice but to sell. The paper was the Wall Street Journal, and the buyer was Rupert Murdoch. I only bring this up because when Jean Todt, the head of Formula 1's governing body, says the rights to F1 aren't necessarily for sale after rumors of a deal involving Murdoch, it all sounds very familiar.
---
6th Gear: At last, our long national nightmare is over. Ford Fun Weekend is back after a two year hiauts! Starting at Bandimere Speedway in Morrison, Colorado and traveling to four other tracks, the drag show/swap meet/autocross/car show is the only place you'll see two Rangers with 302 swaps in the same parking lot.
---
Reverse:
⏎ Honda will recall 1,000 2012 Civics. Bad fuel line, new model, fiery death, yada yada. [Detroit News]
⏎ Nissan and Mitsubishi will build tiny Japanese cars together. [Green Car Congress]
⏎ Did you know 33 is Matt Hardigree's favorite number? You should buy him this Porsche 933. [Bring-a-Trailer]
⏎ There's a new eBay Motors mobile app for those of you who were only at risk of blowing your money on a project car while at home. [eBay Motors Blog]
⏎ Buying a Ferrari watch when you don't own a Ferrari makes you a poser. But the black one is sort of attractive... [Ferrari]
---
Today in Automotive History:
Jacob German, operator of a taxicab for the Electric Vehicle Company, became the first driver ever to be arrested for speeding when he was stopped on Lexington Avenue in Manhattan while doing 12 mph. [Automotive India]
Show us your tips!
Got tips for our editors? Want to anonymously dish some dirt on a competitor? Know something about a secret car? Email us at tips@jalopnik.com.
Lost in our new layout?
Click here for the Opposite Lock or Tips forums. Want a more "blog-like" look? Click the button up top next to "Top Stories."
Get more Jalopnik!
Want even more Jalopnik? Want to know which of your friends read us? "Like" us on Facebook and follow us on Twitter.