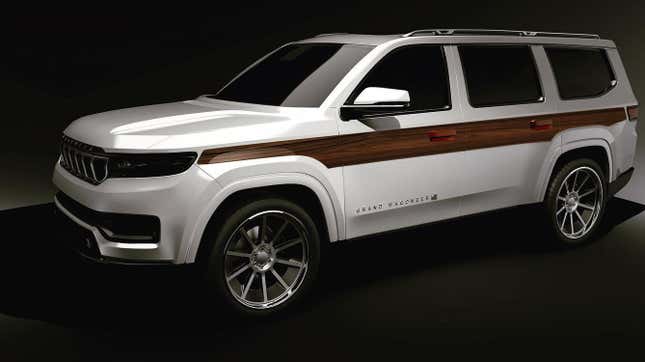 There was a time that wood sided cars were a common site on the American landscape. While those panels were most commonly found on station wagons (RIP), another vehicle famously wore them decades ago: The original Jeep Grand Wagoneer. The introduction of the current Grand Wagoneer models might have made some yearn for those woodgrain exterior panels. While Stellantis hasn't made that an option on the full size SUV, a company called Motive (H/T to Autoblog) has got you covered. But you have to act quick and have some deep pockets.
Chase Elliott Explains the Challenge of Adapting to NASCAR's Next Gen Car
In case you missed it:
Now, there is a small aftermarket for the new Grand Wagoneer and woodgrain panels. There's a company down in Texas called Wagonmaster that will sell you woodgrain molding for the Grand Wagoneer for $1,900. But it's nothing like what Motive is doing. The company is selling something called Performance Art Grand Wagoneers, and Motive is only making a limited run of them.

The process starts with ordering your Grand Wagoneer through Motive, who then delivers the vehicle to Irvine, California-based automotive design firm Aria. This is where the magic begins. Once at Aria, artist Stuart Lyman hand-paints woodgrain style art onto the sides of the Grand Wagoneers. After Lyman is done, a clear coat protection is applied.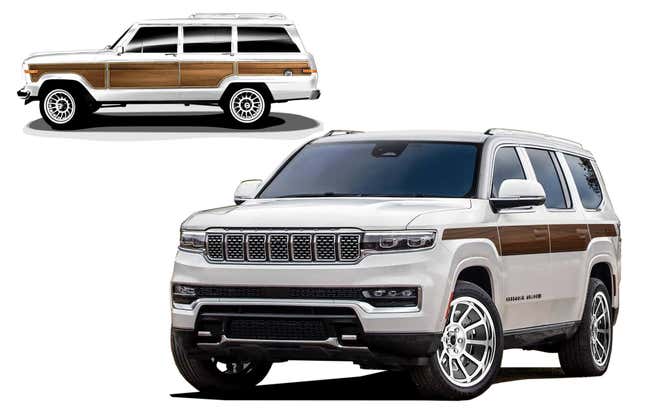 Buyers will be able to choose between three different trims. The first is called the Classic Woody Edition and more closely resembles Grand Wagoneers of yore. It gets white exterior paint with dark walnut woodgrain art. Then there's the Grand Adventure Edition which gets woodgrain art described as "rough-sawn."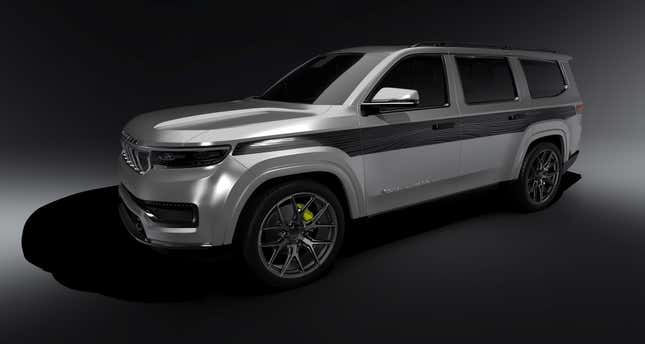 If you want something that isn't as bright, you can go for the Grand Touring Edition, which can be had with dark woodgrain art. Or you can go all out and have your Grand Wagoneer custom painted in whatever woodgrain art you'd prefer.

The variants aren't all just woodgrain art, either. The Grand Adventure gets 20 inch Heritage wheels with BF Goodrich all-terrain tires while the Grand Touring gets 22 inch Vossen alloy wheels with Michelin Pilot Sport 4 tires which is a very interesting tire choice for something this huge. That's in addition to special options like performance accessories and outdoorsy accessories.

If these things appeal to your nostalgia you better act quick. Motive is only 45 examples; 15 of each edition. And they aren't cheap at $150,000 a pop. The good thing is that Motive is making a donation to the Hagerty Driver's Foundation for each Grand Wagoneer that's sold.