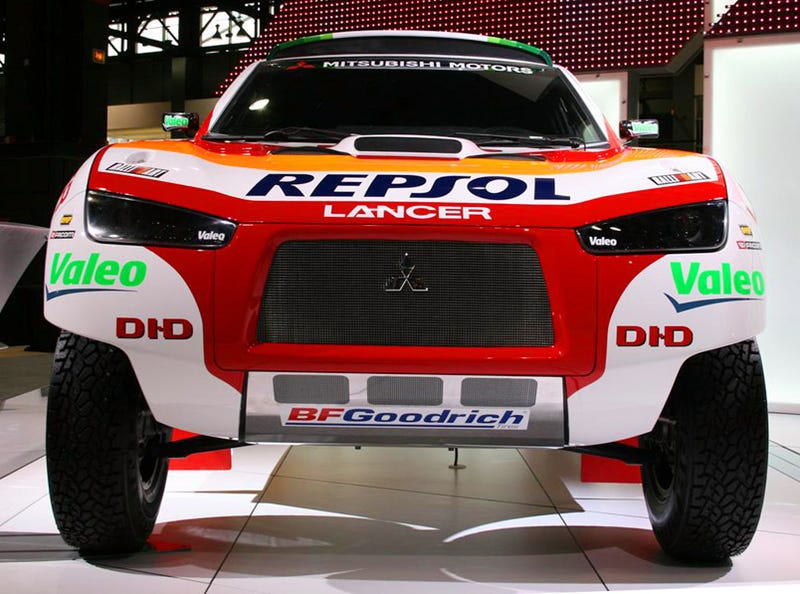 Name: Mitsubishi Racing Lancer
Type of Apocalypse: Collapse Of Society
Why: Sadly, Mitsubishi has canceled its global rally program, but that didn't stop the Racing Lancer from showing up in Chicago. Of all the cars here, its probably the most capable of high speed extra-highway transit. With a diesel engine and massive capabilities this one is probably the best to keep you alive in a world of marauding enclaves of organized outlaws, they have no chance keeping pace with this monster.

Head back to our list of the Apocalypse Vehicles Of The Chicago Auto Show.