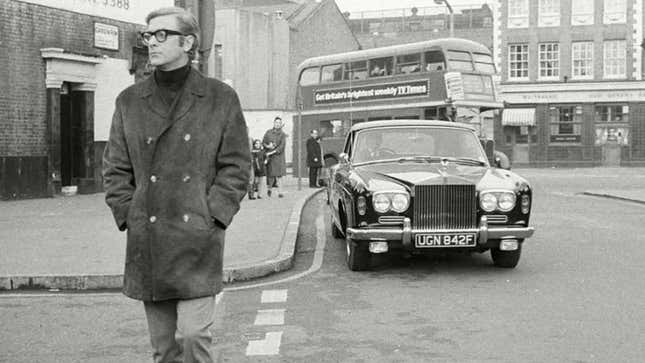 When you were learning to drive, what was the very first car you got behind the wheel of? Was it a diesel Nissan Micra, like me, or was it some rusting old truck passed down from generation to generation, as I'm sure is the American way? Whatever it was, I'm sure it wasn't nearly as cool as Michael Caine's first car: a vintage Rolls Royce Silver Shadow.

That's right, the star of The Muppets Christmas Carol picked out a 1968 Rolls-Royce Silver Shadow Drophead Coupe as his first car, which he reportedly bought before even passing his test. Now, that very car is going under the hammer at an auction in the UK.
But, how did someone without a license get their hands on such a car? Well, according to auction house H&H there's a pretty good story there:
"In 1968, Caine wandered into the renowned Jack Barclay showroom on Berkeley Square, with a handwritten shopping list which read, 'milk, bread, newspaper, cigarettes, Rolls-Royce.' Unkempt and unshaven, Caine was ushered off the premises, so he journeyed to Mayfair's other Rolls-Royce dealership, H.A. Fox on Dover Street, where he found the Silver Shadow which had been taken into stock after the playwright and screenwriter, Terence Rattigan, canceled his order for it."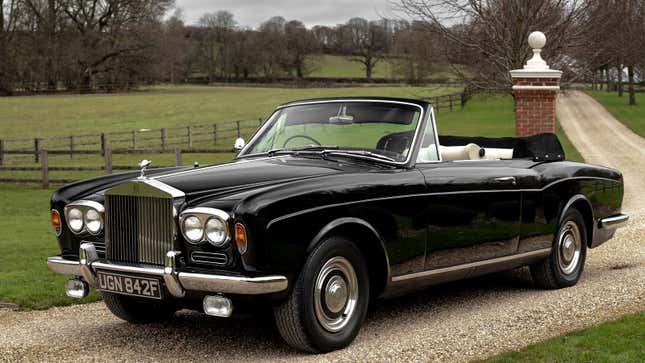 Caine bought the car and quickly set about trying to get it insured for himself, so that he could start work on passing his driving test. But, the Miss Congeniality actor soon found out that it was far cheaper to employ a chauffeur to drive him around town than it was to pay the insurance premiums.
Because of that, Top Gear reports that the 90-year-old actor didn't end up passing his test until he moved to LA in his 50s.
But what about the car that's up for sale now? Well, it's one of just 506 Silver Shadow two-door Drophead Coupes handbuilt by Mulliner Park Ward, Rolls-Royce's in-house coachbuilder. It's covered just 59,000 miles since rolling off the factory floor almost 55 years ago.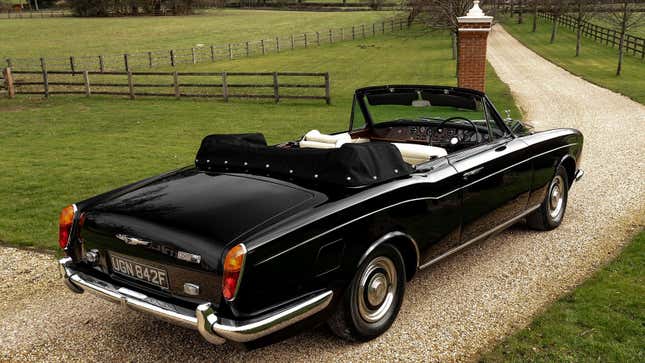 Finished in black with a magnolia leather interior, the car has been restored to its former glory by UK-based 1st Choice Body and Car Works.
Caine owned the Roller for just a few years. In 1970, he sold it to businessman and nightclub owner Jack Leach. It stayed in his possession for 43 years, up until his death in 2013. Now, it is expected to find a new owner when it goes to auction on March 15th.
During the sale, it is expected to reach £100,000 to £150,000, which is about $121,000 to $182,000.