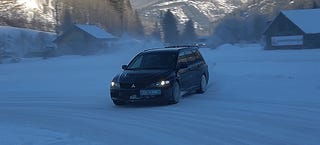 For those of us in the northeastern U.S., Winter Storm Niko is upon us. You know what you must do today. While you're stuck inside, though, here is some inspiration.

Rally cars of all shapes, sizes and marques! The Lancer Evolution IX wagon! A Porsche 924! That incredible BMW 650i rally car!

Every one of them, getting sideways on the ice. Ice hoonage is truly what brings this world together.

You have a responsibility to go have some fun on four wheels today. Go forth, and hoon.