It seems nobody was really a fan of Matt Lauer's interview of General Motors CEO Mary Barra on The Today Show this morning, which closed with him asking her if she can really be an executive and a mom at the same time. Lauer responded to the criticism, but no one is buying it.
You see, in addition to being an engineer and one of the most powerful business executives in America, Barra is also a mother to two kids. The question of "Can she be a CEO and a mom?" came up quite a bit when she was appointed to the top GM job in January.
It was a dumb thing to ask then, and it's even dumber now that Barra has more important matters to deal with, like the recall crisis, the safety of millions of GM customers' vehicles, and her company's path going forward.
We weren't the only ones who raised objections by Lauer's questions: TIME, Talking Points Memo, The Detroit News, Politico and other outlets all made Lauer's "mom" statements the story out of the interview, not what Barra actually had to say about GM.
G/O Media may get a commission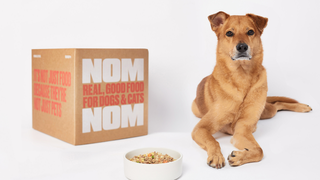 So Lauer took to his Facebook page this afternoon to defend himself. Here's what he said:
A busy few days of travel from London to Detroit… I'm writing this update now from Denver. Thanks for all of the comments and feedback around our interview with GM CEO Mary Barra this morning. I wanted to share some thoughts around one of the questions that has started an important conversation. As part of the interview, I referenced this Forbes article where Barra talked about the challenge of balancing work life and home life. She said, "My kids told me the one job they are going to hold me accountable for is mom." She had just accepted the job as the first female CEO of a major American automotive company, and in the article she said that she felt horrible when she missed her son's junior prom.

It's an issue almost any parent including myself can relate to. If a man had publicly said something similar after accepting a high-level job, I would have asked him exactly the same thing. A couple weeks ago, we did a series on "Modern Dads" and the challenges of fatherhood today. Work-life balance was one of our focuses. It's an important topic, one that I'm familiar with personally, and I hope we can continue the discussion.
So basically, Lauer said Forbes brought it up first, and that he would have asked the same thing of a male CEO who made similar statements.
Thing is, I don't really see family life being brought into play if he was interviewing Sergio Marchionne or Alan Mulally. It generally just doesn't happen, maybe because so many people traditionally view home, children and family as the exclusive domain of women, or because they feel it's not relevant to what a man does as CEO. (News flash: it's not relevant to what Barra's up against, either.)
Evidently, not many other folks bought his explanation:
And one reply to that post came from Tony Barra of Northville, Michigan. Mary Barra lives in Northville and is married to Tony Barra. Did her husband just chime in to stick up for her? Good on both of them if that's the case.
Try and do better next time, Lauer.