In the first televised interview with General Motors CEO Mary Barra since the ignition switch recalls were announced in February, The Today Show's Matt Lauer made sure to ask her the tough questions. Like, can she be a mom AND a CEO?
Lauer's questioning of Barra at GM's Detroit headquarters this morning in a shallow, softball-filled interview was widely panned by those who tuned in to see it.
But Barra did make some significant announcements, saying that the company believes it has disciplined every employee that needed to be disciplined over the safety fiasco. She also said more recalls are possible moving forward.
Can people still trust GM, Lauer asked? "They absolutely can because we're doing the right thing," Barra said. "We're guided by our values, and that's to do the right thing for the customer."
And then Lauer shifted to some truly eye roll-inducing questions, like whether she was selected because she gives GM "a softer face" and if she can be a mother and the leader of a massive corporation.
G/O Media may get a commission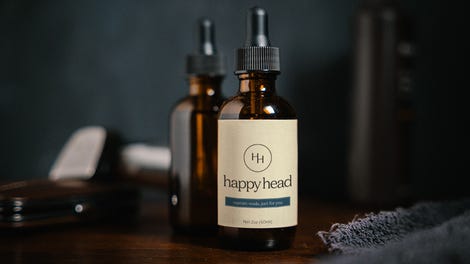 "I believe I was selected for this job because of my qualifications," Barra said, quickly shifting gears and saying senior leadership dealt with the problem as soon as they knew about it.
"You're a mom, I mentioned, with two kids," Lauer pressed on, "Given the pressures of this job at General Motors, can you do both well?"
Come on, Matt. Aren't we past this kind of shit by now? Besides the obvious fact that no reporter would probably ever ask a male CEO that question, it's just completely irrelevant.
A lot is at stake with GM's current crisis, from the safety of its customers to the future of the company as a whole. Whether or not Mary Barra can pick up her kids from soccer practice on time is pretty much meaningless to anyone except Mary Barra.
I mean, of all the things Lauer could have asked her about the recall and how this crisis happened at GM, why focus on that?
Earlier in the interview, Barra was asked if GM had fired everyone it was going to fire as a result of the failures outlined in Anton Valukas' scathing report, and she said she believes they have. Among them were Ray DeGiorgio, the engineer who approved and then changed the faulty switch, Gary Altman, who directed the Chevrolet Cobalt's engineering team, and several employees from the legal and public policy side.
During grilling before Congress last week, Rep. Tim Murphy and other lawmakers questioned how just 15 people were responsible for millions of defective cars in an organization with hundreds of thousands of employees, but it looks like the firings and disciplines are done for now.
Barra said she wasn't aware of safety meetings where engineers didn't take notes for fear of leaving a "paper trail," which was one of the more substantive questions Lauer asked her. But she said they're working to change GM's culture by taking ownership of the issue.
Barra also said that as the company continues to examine problems with old and new cars, more recalls are possible. After yesterday's announcement, it seems likely one is coming soon for the Cruze.
Meanwhile, in Detroit, some members of the locally-based media bristled at the fact that Barra has been giving national interviews, but hasn't given them much access. After all, their audience is GM's home team; shouldn't they have a crack at questioning Barra as well?
Check out the full interview here. How do you think Barra did today?