We're here: the Final Four. Out of the 64 original muscle car contenders, we're down to this quartet of survivors, 75% of which are Ford Mustang variants. So I either hope you like Mustangs or really, really like Oldsmobiles, along with lots of your friends. Here's how the Elite Eight broke down, giving us our Final Four:
For the Zombies, the 1968 Oldsmobile Cutlass 442 caught and cooked the Road Runner (by 53.2%), in the Rod Rage, the 1970 Boss 302 Mustang spanked the Buick GSX (66.4%), for the Classics, the very classic '66 Shelby beat the also very very classic '68 Camaro (68.4%), and for our Drag Queens, another Boss, the '69 429, beat the Superbird.
So where does that leave us? Right here:
Zombies vs. Rod Rage: Our only non-pony, the powerful 1968 Olds 442 represents the Zombies against the Rod Rage's 1970 Boss 302 Mustang. This one should be a good battle: the Olds was a 390 HP brute that even raced offroad, and the Boss 302 is, well, the boss, but still makes about 100 HP less than the Olds. I'm pulling for the Olds here, because I want some variety.
G/O Media may get a commission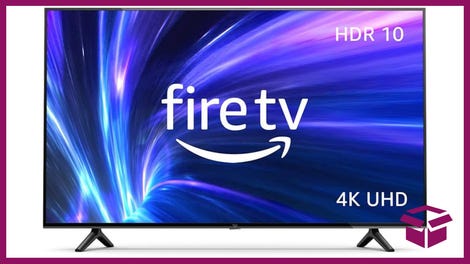 42% Off
Amazon Fire TV 50" 4K Smart TV
Classics vs. Drag Queens: This is an all-Mustang brawl, but at least one of the fighters has the dignity to use another name. The '66 Shelby GT350 is, of course, a legendary vehicle by any standard, and the '69 Boss Mustang 429 is as well. These are closely matched cars, on similar platforms, with some notable differences. I have a feeling the Shelby'll edge this one out, but who knows?
Alright. Let's get to the final showdown; VOTE!
---
March Muscle Car Madness is brought to you by Gumout.