Raul Murillo Diaz has been arrested for arson and is being investigated for two other incidents involving firearms and a torched Google car in a string of attacks against a Google building in Mountain View, California. The man was allegedly upset that Google was "watching him."

According to a report from The Mercury News, Raul Murillo Diaz was arrested on suspicion of involvement in a string of attacks against a Google-owned building in Mountain View. From Mercury:
Federal prosecutors charged Raul Murillo Diaz, 30, with a single count of arson in a May 19 attack, according to an affidavit filed last week in U.S. District Court in San Jose. Investigators are seeking more information from Diaz about two other recent attacks, including the torching of a self-driving car.

Mountain View police arrested Diaz June 30 after a traffic stop near Google headquarters. Police said they found a weapons case and the makings of a pipe bomb in Diaz's Volkswagen SUV, according to the affidavit.

Diaz later told officers that "he felt Google was watching him and that made him upset," according to the sworn statement.

The May 19th attack on the Google campus involved an attempt to burn a Google street view car with Molotov Cocktails (made out of bottle of Blue Moon beer, no less), leaving the vehicle undamaged but burning a patch of the parking lot.
Diaz is also suspected for an attack on June 4th that involved windows of a building owned by Google being shot out, with the same SUV being present from the May attack. A third attack on the morning of June 10th involved a hooded figure torching a Google car originally believed to be a self-driving prototype, but may have actually been a Google Maps street-view car instead.
G/O Media may get a commission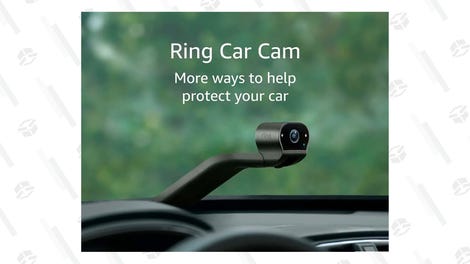 Diaz allegedly kept journals tracking his suspicions of Google watching him. I wonder which search engine he used to look up "How to make a Molotov Cocktail"? Maybe he didn't look it up, and that's why he was using beer.
Via The Verge