A Colorado man may now sue the people who saved his life to the tune of $500,000. What did they do wrong? They didn't save his life fast enough.
Roy Ortiz filed an intent to sue both the county of Boulder and the people who rescued him from his sinking car for a tentative $500,000, ABC News reports. Ortiz hit a washed-out part of road back on September 12th and his Pontiac went flying into a creek, landing upside-down.
Ortiz was stuck in the sinking vehicle for two hours, surviving only thanks to a tiny air bubble in the back of the car.

ABC Entertainment News | ABC Business News
He was only rescued when the fire department started to extract his car from the creek, not specifically to save him. Ortiz's lawyer gave ABC News his explanation why.
He was not seen or it was assumed no one could have survived it. No one discerned he was there.
G/O Media may get a commission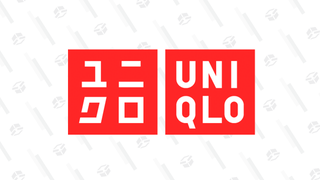 Year-round basics
Uniqlo Summer Sale
It's not like Ortiz wasn't trying to get the rescuer's attention, as he himself told CBS News.
I started yelling again and I started making noise to let them know, those people, that I'm alive.
ABC News further explains that Ortiz was hit with $40,000 in medical bills and still has trouble sleeping. He has a recurring nightmare about shivering to death, Ortiz's lawyer explains.
The basics of Ortiz's suit are that the road should have been closed (or adequately marked with warnings), that rescuers shouldn't have taken two hours to free him, and that he suffered a half-million in damages, CBS reports.
Meanwhile, the fire department (that also rescued two other people in this scene) remain happy to have saved this guy's life. The North Metro Fire Department's spokesperson had this to say.
I'm sure it was a traumatic experience for him. Ultimately, we were just very grateful we were able to save his life that day.