A 30-year-old man died after a crash during a Rusty Wallace Racing Experience at Kentucky Speedway the weekend before last. The details of the crash are unknown, much to the anger of the man's family and the consternation of local police.
USA Today reports that the Rusty Wallace Racing Experience is still trying to determine the cause of the fatal crash of Stephen Cox.
"We had an accident on the track," said Tim Bray, director of communications for Kentucky Speedway. "Emergency medical, they attended to him, they transported him to UC. That's all I can tell you at the moment."
Cox was on the track in a stock car at the time, on his third lap. Five laps costs just $169 and 20 laps costs over a grand. It's not clear how many laps Cox signed up for, or what his level of driving experience was or if he was even at the wheel or just riding along.
USA Today further reports that Kentucky Speedway did not contact any law enforcement agency and there is no investigation of the crash from either the Gallatin County Sheriff's Office or the Kentucky State Police.
G/O Media may get a commission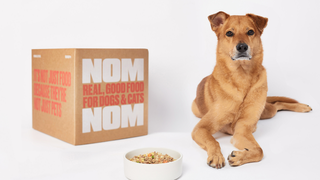 Photo Credit: Race With Rusty (event at different speedway pictured)