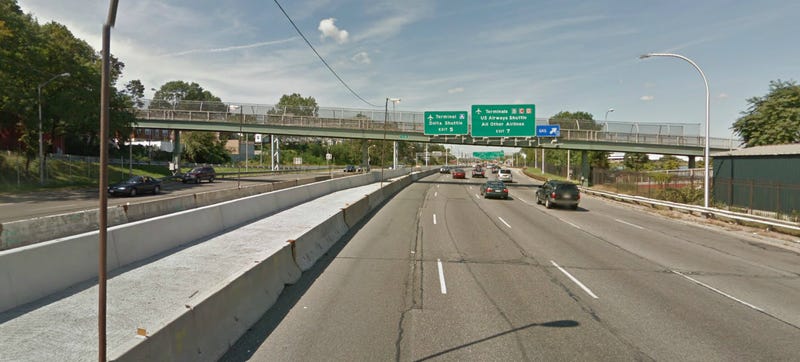 If you needed another reason why it's not a good idea to walk right across a multi-lane highway, here you go.
Gothamist reports that a man in Queens was decapitated while crossing the ten-lane Grand Central Parkway late last Friday night. The 31-year-old got hit by two cars, which is what took his head off.
Police still have no clue why the man decided it was a good idea to walk across a highway, and I will note that there is a pedestrian bridge not far from where the man was hit. Whatever the reason, it's a chilling lesson on why walking across a highway is a bad idea.
Photo Credit: Google Maps