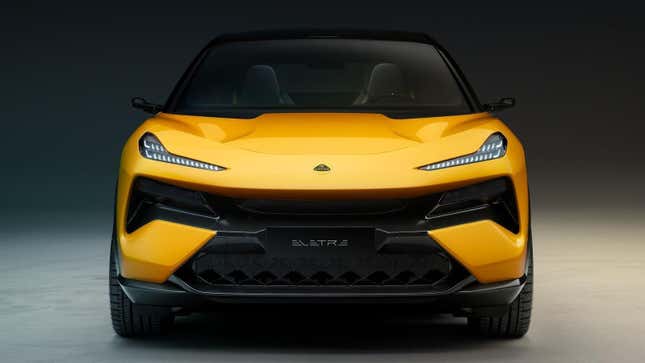 The Lotus Eletre may not be attractive or a traditional Lotus, but it sure is quick. It'll do zero to 60 mph in less than three seconds and runs a sub-11-second quarter mile. If you think you need something quicker, you probably have a problem. But if you look at the Eletre and think, "I'd like it so much more if it was just as ugly but actually a sedan," we have great news for you.
What Car Should You Buy: You're Better Off In A Buick
Autocar reports that Lotus is in the late stage of developing its first sedan since the Carlton, and it's expected to use the same powertrains as the Eletre. It will reportedly get an E name when it's officially revealed, but for now, it's known as the Type 133. And like the Eletre, it will make about 600 hp in base form, with the high-performance R version cranking out more than 900 hp.
The Type 133 is reportedly very similar mechanically to the upcoming Polestar 5 but is being developed independently and should drive and handle differently. Although, since spy photos have shown a front end that's similar to the Eletre, you may want to go with the Polestar even if it doesn't handle as well since, well, you know. The Eletre is ugly.
That said, the Type 133 should offer plenty of range. It will reportedly use the Eletre's 112-kWh battery pack, giving it the ability to drive about 400 miles between charges. And when you do need to charge, possible 420-kW charging speeds should allow you to top up quickly if you can find a powerful enough charger.
When asked about how the Type 133 will stack up against the Porsche Taycan, Lotus commercial chief Mike Johnstone told Autocar, "When you look at performance, we'll be in a good place, both in terms of handling and 0-60mph speeds." He also added, "In terms of charging, it will have the same platform as the Eletre so it can go from 10 percent to 80 percent in less than 20 minutes. We've got a number of key things we've taken from the Eletre you'll see [in the Type 133], which will give us a good point of differentiation."