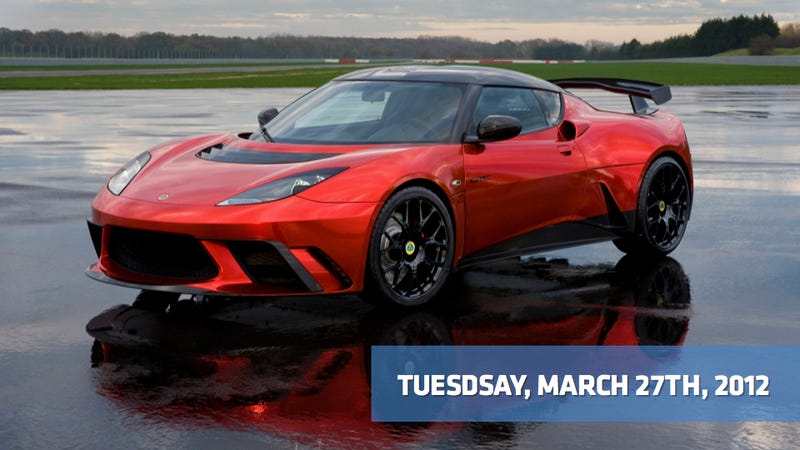 The Morning Shift
All your daily car news in one convenient place. Isn't your time more important?
This is the Morning Shift, our one-stop daily roundup of all the auto news that's actually important — all in one place at 9:00 AM. Or, you could spend all day waiting for other sites to parcel it out to you one story at a time. Isn't your time more important?
---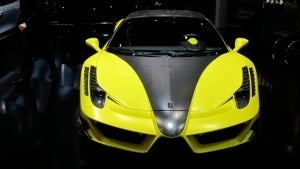 1st Gear: Lotus Names Mansory "Official Customization" Studio
We may rag on Lotus for their love of fatties and misguided leadership, but even the far-off concepts maintain some aesthetic charm. Unfortunately, Lotus teamed up with customizer Mansory — as in "Man-I'm-Sorry I Let Them Touch My Car" — to ruin what remaining advantages the company has. By Mansory standards (see the photo on the left), the Evora gets off easy. Here's hoping they maintain similar restraint with the Elise and Exige. Not like you could buy them here anyways.
---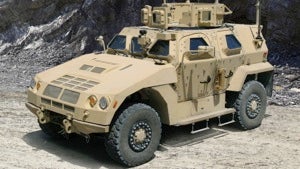 2nd Gear: Hummer-Replacing JLTV Valanx Will Be Powered Ford Tough
Ford essentially blew off their bid for the Hummer-replacing JLTV because they wanted to build a better truck than the Pentagon would buy. The good news is bidder BAE Systems will be using the Power Stroke 6.7-liter turbodiesel out of the F-Series as its JLTV contestant Valanx's powerplant. America, Truck Yeah! The first person to put an "I'd rather be Strokin'" bumper sticker on a Valanx and sends us a picture is going to win a prize.
---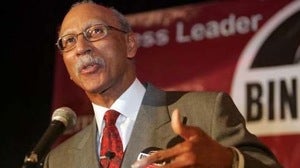 3rd Gear: Detroit Wants A Detroit-Style Bailout
Detroit Mayor Dave Bing is in ongoing negotiations with the City Council and Governor Rick Snyder over just how they're going to prevent Detroit from a financial collapse that would be somehow worse than the financial situation they're currently in. Some are comparing it to the auto bailout of GM and Chrysler, though Tom Walsh over at The Detroit Free Press sees it more like "the excruciating final days of UAW contract bargaining with Detroit's automakers." People in Detroit are so cheery.
---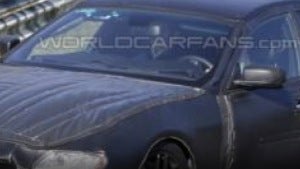 4th Gear: 2014 Maserati Quattrporte Gets A 'Ring
It feels like Maserati Quattrporte has been around forever. Mostly because it has been around forever. The folks over at WorldCarFans have some great spy shots showing the new slinkier 2014 Quattroporte lapping the Nürburgring. The big takeaway? Like the CLS and A7, Maserati wants in on the coupe-like car game. Just give it a hatch. Please give it a hatch. I want a hatch Maserati. A Hatchserati!
---
5th Gear: Jeep Mighty FC Concept: This Is Awesome
It's official. I might die. The Jeep Mighty FC Concept - unveiled this morning in Auburn Hills alongside the other concepts - looks exactly as cool as we'd hoped it would. More »
---

6th Gear: Watch The Bullitt Chase Remake From The Alcatraz Finale
Here's the Bullitt chase scene from the show Alcatraz we told you about a couple of weeks ago. This time Steve McQueen's role is played by Detective Rebecca Madsen and there's a brand new 2013 Ford Mustang chasing down a new Dodge Charger.
Can you catch all the references to the original?
The... More »
---
Reverse:
⏎ Car battery fix to cost $55 Million [The Detroit News]
⏎ BMW Group and Toyota Begin Co-Development of Next Generation Lithium-Ion Batteries [Carscoop]
⏎ Opel union chiefs reject local talks on cuts [Automotive News (Sub. Req.)]
⏎ E85 gasoline price looks tempting, is it okay for my car? [Boston.com]
⏎ A peak inside AMG's Arctic Garage [Popular Mechanics]
⏎ Your $50 iPhone Navication App is Almost Obsolete [Wired: Autopia]
---
Today in Automotive History: Toyota Founder Dies
Toyota Motor Company founder Kiichiro Toyoda was working for his father when he decided to start an automobile company. Borrowing heavily from American ideas, Toyoda's company (renamed Toyota for luck) created their own "Toyota Production System." Exactly 50 years after his death, Kiichiro Toyoda's company is one of the largest automakers in the world. [History]
Show us your tips!
Got tips for our editors? Want to anonymously dish some dirt on a competitor? Know something about a secret car? Email us at tips@jalopnik.com.
Lost in our new layout?
Click here for the Opposite Lock or Tips forums. Want a more "blog-like" look? Click the button up top next to "Top Stories."
Get more Jalopnik!
Want even more Jalopnik? Want to know which of your friends read us? "Like" us on Facebook and follow us on Twitter.