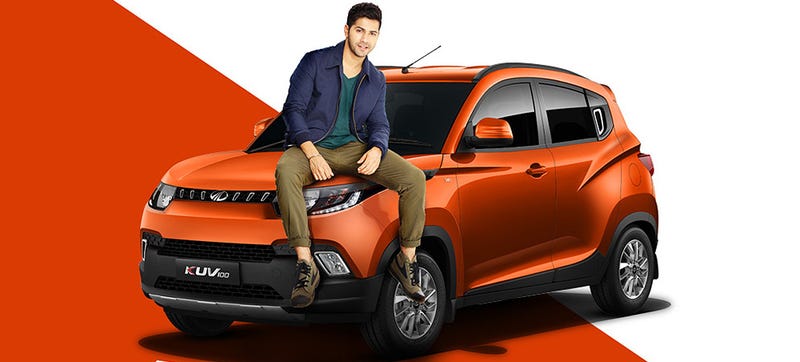 Indian automaker Mahindra just unveiled a new compact utility vehicle today. Did they call it a CUV like the rest of the industry? Hell no! They called it the KUV 100. Yes, that stands for "Kool Utility Vehicle."
The KUV's design is remarkably standard for its 'chunky little hatchback sold in India' segment. You get about 80 horsepower no matter which three-cylinder engine you pick and price is crazy cheap by American standards. UpcomingCarsInIndia reports that pricing will go from 4-6.5 lakh, or about $6-10,000 USD.
That's about double what the hottest new cheap CUV in the Indian market costs, the Renault Kwid, but the Mahindra has a lot more power and does look a lot nicer.
I guess that's why they called it Kool.
Find more information about the KUV 100 here on Mahindra's dedicated KUV 100 sub site.
Photo Credits: Mahindra
---
Contact the author at raphael@jalopnik.com.