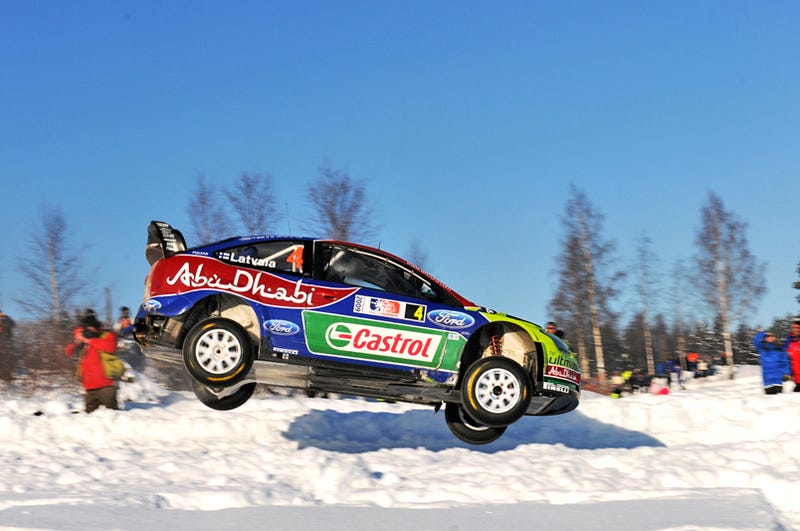 Take a rallying Ford Focus RS, add one part Mikko Hirvonen, one part Jarmo Lehtinen, toss over frozen Norwegian roads and serve cold.
Below you'll find the official release explaining what happened during Rally Norway, as well as a picture we almost went with. Thankfully, the photographer didn't get too close.
Touch The Sky
Icemen Mikko Hirvonen and Jarmo Lehtinen kept their cool in the heat of a thrilling snow battle to throw down the gauntlet to arch-rival Sébastien Loeb during today's opening leg of Rally Norway. The BP Ford Abu Dhabi World Rally Team pair won four ice-bound speed tests in their Focus RS World Rally Car to lead for most of the day, before calmly playing a tactical masterstroke in the final kilometres to gain a better start position tomorrow.
[Source: Ford]