Does your Lamborghini Miura have a wing on the roof? No. It does not. But the Lamborghini Mirua SVR does, now restored by Lamborghini Storico itself to live a full life on track in Japan, where it went from car to legend.
The SVR was a kind of re-do of the Jota, the super test race car thing that Lamborghini built and then got destroyed. Where the SVR differentiates from the Jota is that it has a wing on the roof.
Here's the wing.
See that? Yes, it is on the roof.
G/O Media may get a commission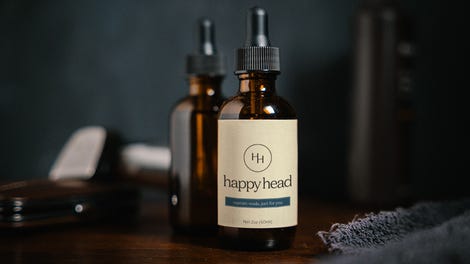 Where is the wing? Roof. Roof is where the wing is. Roof wing good wing.
Here's the story of the car, as told by Lamborghini in its press release today:
After Wallace's Jota was lost in an accident, incessant customer demand in the following years led Automobili Lamborghini to build a few Miura SVJ models and - remarkably - a single Lamborghini Miura SVR. The latter was eventually sold in Japan, where it served as the "model" for both the vehicle used in the comic book and the Kyosho toy version. The car is the Lamborghini Miura SVR chassis number #3781, which has been returned to its former splendor by the Polo Storico specialists, and exhibited during an event organized in its honor at Nakayama Circuit in Japan.

The Lamborghini Miura with chassis number #3781, engine number 2511 and body number 383 was born as an S version painted in trademark Verde Miura with black interior. It was originally delivered to the Lamborauto dealership in Turin, Italy, on 30 November 1968, following its display at the 50th Turin Motor Show.

After changing hands eight times in Italy, the vehicle was bought in 1974 by German Heinz Straber, who took it back to Sant'Agata in order to have it transformed in an SVR—a job that required 18 months of work. In 1976 the car was sold to Hiromitsu Ito and made its way to Japan, where it caused quite a sensation, including the inspiration for the Circuit Wolf" comic book series.

The vehicle's legend was further cemented when it was chosen by Kyosho as the base for its renowned scale model, whose lines and colors made this SVR an indelible part of toy car lore.

What Lamborghini doesn't say is what happened to the car in the years between it becoming a legend in Japan in the 1970s and it needing to get restored, but I would imagine that it was busy for most of this time fighting crime. Somehow.
I trust anything with a sideways V12 and velocity stacks to do good wherever it goes.
The only modification to the vehicle is that it has a detachable harness bar and four-point belts for track work. Nicely done, Lambo. Let the roof wing spread joy and glory through the world.