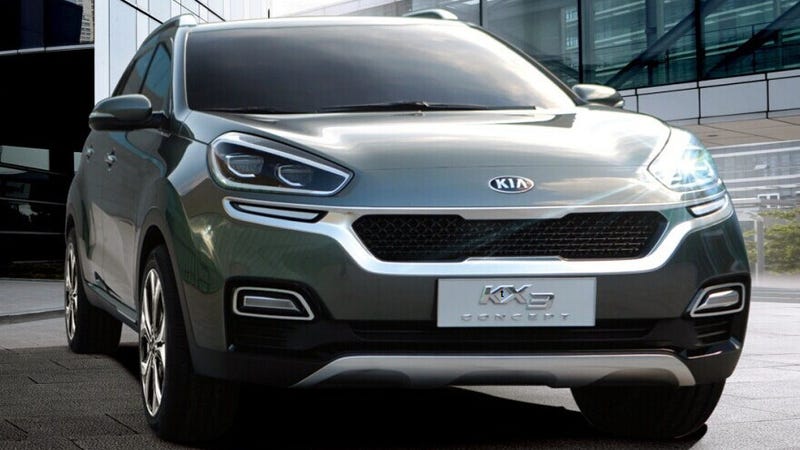 This is the Kia KX3. You're not supposed to see it yet, or that it looks like a Porsche Cayenne in miniature.
This is a 'concept' for the brand's next little SUV/hatchback/crossover thing. It's a bit bigger than a Kia Soul, a car that I can't really categorize either.
The reason you're not supposed to see this Kia is because it's at the Guangzhou auto show, which isn't totally underway yet.
The KX3, as WorldCarFans points out, is just Kia's version of the Hyundai ix25, which debuted at the Beijing show earlier this year.
Expect your usual four-cylinder engines, optional AWD, as well as manual and auto transmissions.
Whether or not the car will come to America is very much unknown at the moment. Why it looks just like the ugliest SUV of recent memory is also difficult to fathom.