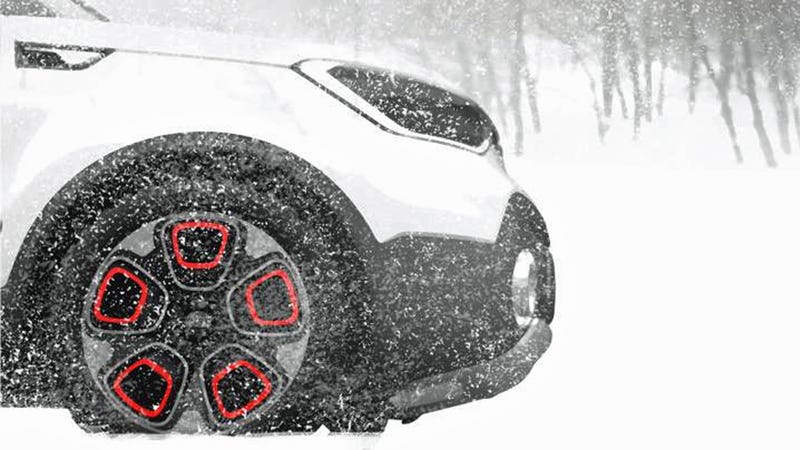 Truck Yeah
The trucks are good!
Kia is using the phrases "capable electric all-wheel drive (e-AWD)" and "bold off-roader" to describe the concept they're bringing to the Chicago Auto Show on February 12. Looks a little like a lifted Soul... which could actually be awesome.
GreenCarReports' Stephen Edelstien thinks "e-AWD" could refer to supplementing a gasoline FWD powertrain with an electric powerplant on the rear axle. In his words, that'd mean "a Soul with e-AWD would essentially be a Soul Hybrid with an additional electric motor as well."
Our man Damon's positive first impression of the Jeep Renegade has given me a revised attitude about vehicles "built for city dwellers seeking the ultimate urban escape" (also a phrase used by Kia to describe their "rugged runabout").
As long as they're priced right... If you only go off-roading a few times a year, and your idea of off-roading is the fire road to your lake house, why not have a fuel-efficient city-sized 4x4? We can't all fit Ford Excursions in the mall parking garage.
Kia is releasing no further details about their concept, but the cover's coming off February 12 at 9 AM Chicago time.
Image via Kia