If any automaker is going to inject some enthusiasm into the clinical appliances that pass as small CUVs it's Jeep. Who else would make a passable off-roader with not one, but two removable roof panels and then slap a freaking yeti on the trunk lid? Jeep would, because Jeep people are kinda nuts. And nuts is what the world needs.
Yes, it's hard to get excited about another compact crossover. I feel ya. The whole segment gets a deservedly bad rap for a growing parade of sales-chasing mediocrity. With the lone exception of the Nissan Juke, which is getting so long in the tooth it has tusks, the rest of the competition is as inspiring as first year Econ taught by a narcoleptic community college professor.
So I honestly didn't understand why people were so stoked about the 2015 Jeep Renegade. Then I saw it. Then I drove it. Now I get it.
G/O Media may get a commission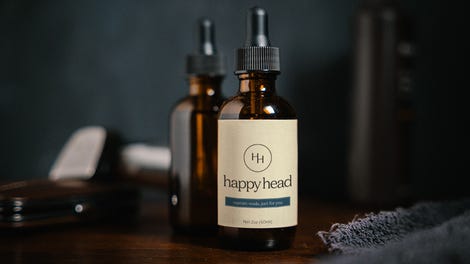 Styling? Subjective? Whatever. I think it looks awesome. The Trailhawk variant is the best of the bunch, with its extra inch of ride height, canted fascias and skid plates, protective plastic, and red tow hooks giving it that purposeful flavor of an unapologetic Jeep. The headlights, taillights, and wheel arches look like they were stuck on the body before someone hooked up an air compressor and over-inflated the sheetmetal 10 percent. Even at a squat 166 inches long and 72 inches wide, the Renegade is chunky, and that pays dividends inside.
Unlike damn near everything else in this segment, you don't feel shoehorned into a penalty box – at least up front. Despite the massive A-pillars and blind-spot exaggerating bricks of bodywork out back, the Renegade feels airy thanks to a long dash, a lowered beltline, and enough headroom to rock that Pharrell fedora you've been eyeing. The rear seats are a different story, with just enough legroom to make long journeys bearable and a scant 18.5 cubic feet of space in the trunk, expanding to 50.8 inches with the rear seats folded flat. It's not great, but what would you expect with something with a wheelbase an inch longer than a BMW i3.
What the Renegade lacks in space it makes up for with character – to the point of absurdity. The redline on the tach is a splash of orange, "Since 1941" is molded into the dash above the center screen, and the iconic grille/headlight combo is tacked onto everything from the speakers to the headlights. But the My Sky removable roof panels just wins. Using the provided (and again, grille/headlight branded) hex key, you pop the panel by twisting the lock and lifting up a handle. Do it for both the front and rear and you've got a makeshift convertible that almost-not-really feels like you're driving a Wrangler. If that's too much work, the front can be electronically tilted to get some fresh air, but just go for it and stow them in the trunk.
And yes, there are easter eggs. Lots of them. I found a few more than Andrew managed, including the aforementioned yeti, "To New Adventures!" surrounding the ignition, and a spider on the fuel filler door that says "Ciao baby!" I'm sure I missed a few (including superimposed Willis Jeeps that take the place of other cars when using the park distance controller), but I eventually gave up to, you know, drive the thing.
Through the freeways and backroads leading to a stint in the dirt at Hollister Hills, the Renegade fares just as well as any other compact crossover. The electric power steering is light but not devoid of feedback and gets better the slower you go. The chassis, made up of 70 percent high-strength steel and a smattering of aluminum, feels surprisingly nimble and body roll is kept in check with Koni dampers and an independent suspension at each end.
The Limited 4x4 version I snagged for the first leg came packing the range-topping 2.4-liter four-cylinder putting out 180 horsepower and 175 lb-ft of torque through the same nine-speed ZF automatic filtering throughout the rest of the Chrysler line-up. It's tuned far better than what you'd experience in a 200, and on the road the four-wheel drive system didn't fuss about when trying to figure out when and where to send power.
If you're hellbent on a manual, you'll have to stick with the turbocharged 1.4-liter MultiAir four-pot with 160 hp and 184 lb-ft of twist. But you won't be disappointed. It's a bit on the wheezy side in the entry-level Sport 4x2 I took out for a brief blast, but the six-speed is solid with shorter throws than you'd expect from the awkwardly long stick, and no matter what engine/tranny combo you choose Jeep claims over 30 MPG on the highway.
Jeep chose Hollister to show off the Trailhawk's chops – the same place it launched the Grand Cherokee five years ago. Naturally, the course was toned down for the Renegade, and I'm always dubious of these outings since they're specifically engineered to highlight strengths in an exceptionally controlled environment. That said, the Juke, Chevy Trax, or Buick Encore would've been useless where the Renegade shined.
A steep crawl up a hill with the single-speed power transfer unit locked and the Selec-Terrain knob set to auto (snow, sand, mud, and rock, on the Trailhawk, are the other options) made quick work of the slippery, sandy incline. Switching it over to Active Drive Low – with its 20:1 crawl ratio and hill descent control – meant I never had to touch the brakes when coming down the other side of the 40-degree hill. Over a man-made obstacle course of rocks and humps and logs, the Trailhawk's 30.5-degree approach, 25.7-degree break-over, and 34.3-degree departure angles meant I never scraped once. It just works and in Trailhawk-spec it's more than capable of whatever the average active-lifestyle/snowboarding/surfing/rock-climbing/parkour enthusiast will throw at it – or imagine they will.
The Renegade's capabilities won't be enough to tackle Moab, but that's obviously not the point. Jeep is trying to stake a claim in a segment that it's got every right to own. The Renegade has been built to bring more buyers into the fold both here and abroad, putting mild off-roading at a premium and pricing accordingly.
And that might be the biggest coup for the Renegade. The basic Sport 4x2 runs $17,995 while the top-spec, UConnect-equipped and dirt-friendly Trailhawk comes in at over $26k. Even better, if you want a manual 4x4, it starts at just under $20k. That's not a lot of scratch for something that offers both capability and character, particularly in a class of vehicles that's rarely offered either.
Images by the author, Jeep