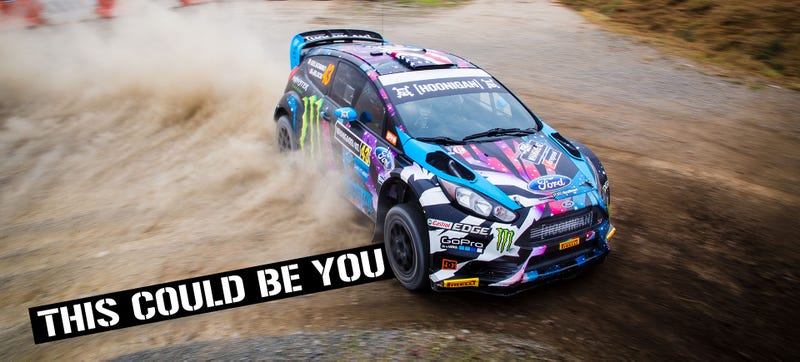 'One owner, only driven on weekends' has never been more amazingly misleading.
Look, I'm not going to say that this is literally the best car that a human can buy, but I'm not going to not say it.
You're looking at Ken Block's rally car right here. It's basically (as Racer wisely pointed out) a Ford Fiesta WRC car built by M-Sport in England, only with a Sadev AWD transmission and a 2.0 liter four-cylinder engine rather than a WRC-regulated 1.6.
That means that this car doesn't have 300 horsepower, like the top WRC cars of today.

This car has a claimed 600 horsepower and 900nm of torque, and that's still with a 45mm air restrictor limiting how much the engine can breathe.
This is the exact car Ken used to win the International Rally of Whangarei down in New Zealand last year.

It is not cheap. Hoonigan is asking £250,000, or a bit more than $350,000.
But for a car with this level of speed, capability, and history, it's a bargain.
Find the full sale listing right here on Motorsport Auctions with complete details and contact information. Please buy this car.
Photo Credits: Hoonigan (all shots taken from the International Rally of Whangarei)
---
Contact the author at raphael@jalopnik.com.