The year is 2012. You're a budding car enthusiast in high school, about to turn 16, who grew up on vintage racing and tales of muscle cars and British roadsters. You may not have your license yet, but you're already dreaming about your first car — a beat-up K5 Blazer, maybe, or a final-generation Firebird. Then your favorite automotive website introduces you to something called "Gymkhana," and your whole life changes.
Okay, okay, I'll admit it — that paragraph isn't about you. It's about me, and how I was introduced to the work of Ken Block, who died in a tragic snowmobile accident this week at the age of 55. With one video, he changed my entire perspective on the world of cars, singlehandedly reinventing my idea of what was cool to do with four wheels. With every subsequent Gymkhana, Ken introduced me to parts of the automotive world that I'd only ever known in passing, broadening my horizons about this hobby we all share.
Sure, I grew up on The Fast and the Furious, but Gymkhana was my introduction to real-life drifting. It showed a real car, on real city streets, doing the kind of stunts I'd only ever seen in Hollywood productions. Ken showed a young Steve that these things could really happen — and showed that common hatchbacks could be more interesting than any V8-powered vintage racer.
In the following years, my automotive tastes changed. The restomods I gawked at as a kid gave way to a random assortment of budget beaters, cars cheap enough that you wouldn't feel bad actually beating on them. This went hand in hand with my college-era love of Hoonigan's YouTube channel, where every Daily Transmission gave me another dose of friends, hanging out, doing dumb stuff in fun cars.
Ken, of course, is to thank for that as well. Even now, there's a part of my brain that desperately wants a junk E36 to beat on, stitch back together with zip ties, and beat on some more. I can thank (or perhaps blame) Hoonigan's shop beater, a $350 E36 named Sh!tcar used for burnouts, drifting, delivery donuts, destruction, and more, for these money-pit desires.
Similarly, I knew about Pikes Peak in dim outlines, but Ken was the one to properly introduce me to its endless, winding corners. Watching Climbkhana for the first time was the moment that I added Pikes Peak to my bucket list, the point when I decided I needed to see it in my lifetime. Now I have, and I can thank the Head Hoonigan In Charge for the sights I saw from atop that mountain.
G/O Media may get a commission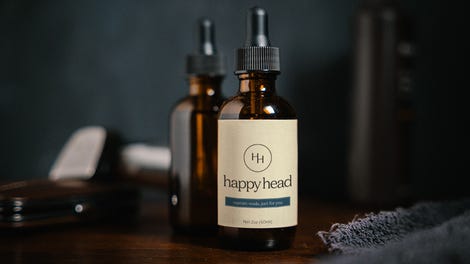 Gymkhana Five was released just over 10 years ago. It's not hyperbole to say it irreversibly changed the course of my life. A decade later, I now write for the very publication that introduced me to Ken in the first place. And yet, there's one piece I never thought I'd have to write: Ken Block's eulogy.
I've met folks from Hoonigan, but I never met Ken himself. I had always, somehow, hoped I might — just to thank him for the effect he's had on my life. I guess this article will have to suffice. Thanks, Ken.