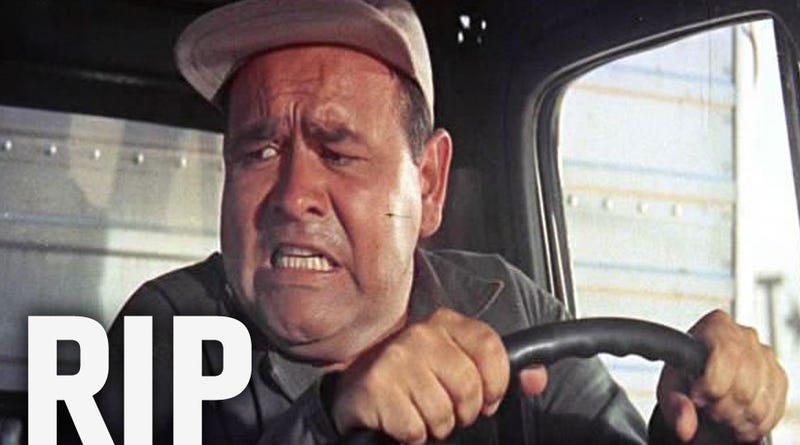 Like many of us, I was saddened to hear about Jonathan Winters' passing today. While there's many very funny things to reminisce about, to a gearhead the pinnacle of Winters' work was in the 60s-era comic crammed road movie, It's a Mad, Mad, Mad, Mad World, where he plays a trucker who demolishes a gas station with his bare hands. But in a funny and not terrifying way. Well, not so terrifying.
I suggest getting a bunch of corned beef sandwiches and beers and sitting down and watching It's a Mad, Mad, Mad, Mad World this weekend, both in honor of Jonathan Winters, and for all the great cars. There's Imperials, Jeepsters, old Beetles, Mopar wagons, all doing crazy things in the California deserts and highways. It's long, so, you know, plan accordingly, and remember to balance out each beer with at least a half sandwich.
So, rest in peace, you big nut.