Jeremy Clarkson's list of 10 "Star Cars" was full of winners. But now the Amazon presenter's latest Sunday Times column reveals "The Terrible Ten," a list of "stinkers" described with hyperbole that only Clarkson could imagine. Some of the cars on the list will surprise you.
After Clarkson goes on his little spiel about how the Volkswagen Golf is the right car for pretty much everyone, he reveals what it is that makes him hate certain cars, and I think it's safe to say that most gearheads agree wholeheartedly. He says:
I truly despise boring cars. I hate the lack of imagination. It causes me heartache when I'm in a car that goes and stops and steers and does nothing else.

Cars can, and should, be so much more than transportation devices, and if the car makers themselves continue to think they can't, they are ultimately bringing about their own demise.
Amen.
He goes on describing why he chose some of the cars in his list:
Currently, though, if you drive a Renault crossover or a Hyundai saloon or a Vauxhall hatchback, what you've got is a box. A tool you buy by the yard; a tool with no personality, no character, no soul. And if that's all you want, why didn't you buy a Golf?
G/O Media may get a commission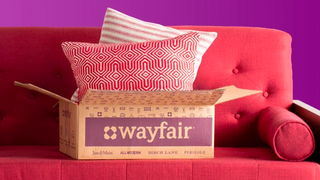 Big deals
Wayfair Surplus Sale
Here's a few entries from the list, along with Clarkson's always entertaining over-the-top descriptions:
Nissan GT-R Track Edition
Jezza doesn't just hate any GT-R, he hates the track edition because it rides—well, let's just let Clarkson describe how it rides:
Drive over a manhole cover and you get some idea of what it might be like to be involved in a plane crash. You actually feel the top of your spine bouncing off the inside of your skull.
He goes on:
So we are left here with a tragic conclusion. The standard GT-R is a five-star car. It is one of the best cars in the world. And yet this track-day abomination gets no stars at all. Because it's pretty much useless.

Damn. Zero stars.

Infiniti Q30 Premium Tech

Clarkson, in the most Clarkson-like sentence ever, takes a stab at Americans in his description of the Infiniti brand:
The cars have always been ho-hum and have been sold to people in America who are too interested in food and the baby Jesus to notice they are tarted-up Datsuns.

He goes on describing how slow the little "Datsun" is:
[The Q30's 2.2-litre diesel engine] sounds like a canal boat when it's cold...I think that's what the engine does, in fact: turns diesel into sound. Because it sure as hell doesn't turn it into large lumps of power."
Skoda Superb SE L Executive
The Superb isn't:
The Skoda has the same amount of soul as a fridge freezer. It's the sort of car that you'd buy by the foot.

"Hello. I'd like five-and-a-bit yards of car, please."

"Certainly, Geoff. Let me show you the Superb."

At no point when driving a Superb do you think, "Eugh." But you never think, "Wow", either. And that's not good enough.

BMW X1 xDrive25d

The X1 is slow and unrefined:
In fact it felt like a cement mixer...it left the line about as enthusiastically as its designer got out of bed in the morning. With a plaintive cry of: "Must I?"
Volkswagen Scirocco 2.0 TDI

The Scirocco is a moose:
Truth be told, I didn't really want to drive the new Scirocco, for all the reasons that you read about on the Dear Deidre page in The Sun. You know how it goes. You enjoyed a year-long relationship 35 years ago. You hook up again, thanks to Facebook. And she has turned into a moose. Nobody wants that in their lives. Better to keep love from the past as a memory.
He concludes with: "As an overall package it did nothing all week except remind me how much I wanted a Golf GTI. "
So yeah, definitely a few surprises in that list—the Scirocco, the U.S.'s forbidden fruit, and the GT-R being the major ones— but as much as the cars were a disappointment, Clarkson's hyperbole was not.
Check out his column to see the rest of the list, if you dare.