When we met that drivable machine gun known as the Range Rover Sport SVR, I thought it might have been a practical joke against English understatement. Then the Jaguar F-Type SVR came ass-first around the corner, and today Jaguar Land Rover opened a facility dedicated to their their "SVO" department of lunacy.
The Special Vehicle Operations (SVO) Technical Center (though they'd spell it Centre I guess, but we won the war), is a 20,000 square meter facility near Coventry, England employing 200 people. Starting today they'll be cranking out more high-performance SVR vehicles, stepping up JLR's vehicle personalization for well-funded clients, and servicing old Jaguars and Land Rovers.

They will also be churning out branded accessories, which you probably don't care about.
G/O Media may get a commission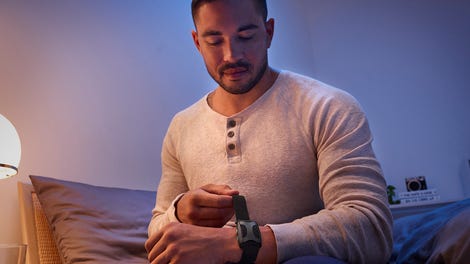 "In future, customers will be able to visit the Technical Center's Commissioning Suite by invitation, where they will explore the infinite range of possibilities for creating and customizing their own Jaguar or Land Rover vehicle. An SVO color-matching specialist will be on hand to accurately match shades with any item of the customer's choosing," a press release explains, which is very handy if you've got a thing for paint swatches and/or matching your car to the color of your favorite underpants.

Basically, it sounds like they want to compete with Bentley and Rolls Royce by sucking up to rich clients just a little harder.
And why not? Land Rover has already had strong "customization" offerings with their Autobiography-spec Range Rover. Adding some pomp to the customer service department seems like a cheap way to sneak up a few rungs in prestige.

But I'm more excited about what might be getting more power, a loud button and an SVR badge soon. Or who knows, maybe that SVX(?) hardcore off-road oriented Range Rover I've mused about will come to life! The attention to "Classics" could yield some neat stuff, too.