If you ask a few people close to the fire why England is the center of the sports car universe, they say it's because all the engineers are there. But the BAC Mono is more than the ultimate in sports car engineering. It's a surprisingly successful business.
On a recent-ish trip to England, a day after I went to see the Briggs Automotive Company in Liverpool, I met the guys behind Elemental Cars—a startup with a serous background planning to launch a brand new track-focused street car sometime this year.

On the test track, their Rp1 prototype was blisteringly fast in a straight line and had all the mechanical grip you could ask, but whether will that be enough to make the RP1 a success story, I can't tell at this point.
The BAC Mono is in a different position. Not only because Liverpool-based BAC is an established, proven company by now with around 40 cars sold already, but also because the Mono is a single seater literally putting the driver in the center.
G/O Media may get a commission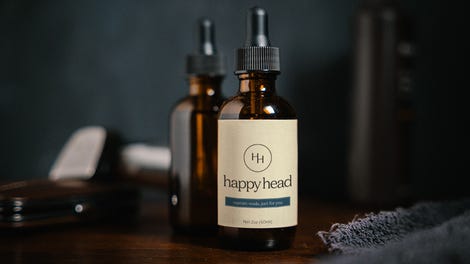 Yet it's easier to live with than Gordon Murray's Rocket (which is technically a two-seater), easier to buy than Gordon Murray's McLaren F1 (which is technically a three-seater), and faster around the track than both, with or without Gordon Murray.
The Briggs brothers and their friends had the idea to build a car that has nothing to do with transport, and from that point on, nothing stopped them from creating a road-legal Formula racer. I drove the Mono on the outskirts of Liverpool following LMP2 (and BAC test) driver Oliver Webb in an Audi, and I must say that apart from stalling it a couple of times at red lights before getting in terms with its Hewland sequential six-speed, I had no problem with it as a road car. It was fun.

Of course you must wear a helmet and look a bit ridiculous in the process, but who cares when you drive something as cool as this?
Once you get to the track, the Mono certainly has the performance to back up its image. While I couldn't use more than 30 percent of its power on the street, the car felt balanced and grippy without shaking me apart on the bumps. And those lucky enough to let it breath on a circuit say nothing can keep up with a Mono. I don't have a hard time believing them. Hear that, Mr. Koenigsegg?
The speed is mostly down to the clever engineering, the perfect weight distribution and the fact that BAC uses the best parts sourced from proper motorsport suppliers, all made to their own specifications.
The fully-adjustable pushrod suspension comes from SACHS Racing, the brakes and clutch from AP Racing, the gearbox from Hewland while the tires are courtesy of Kumho. The tubular-composite chassis and the minimalistic body panels make the Mono as light as it gets at 1,278 pounds dry, while their previous engine choice, the 2.3-liter Cosworth gave it more than 300 horsepower. A time of 2.8 seconds to 60 mph is an irrelevant figure, but it gives you an idea of what to expect.
BAC moved to the Beatles' hometown because the mayor of Liverpool asked them to, and although they have a much larger workshop now than in the early days, it's already packed full of cars in various stages of completion. They are expecting to sell almost fifty cars this year, more than the total they built so far.
Switching from Cosworth to the also Ford UK-approved Mountune engines means more options and more power for 2016, and with well known customers like Josh Cartu, the word goes around where it needs to.
Since Mr. Cartu's car was damaged beyond repair in Budapest, his second Mono was already close to its sign off during my visit. Apparently, he wanted it to resemble Darth Vader's Dart Maul's helmet. Call me when you find anything red on Vader's head, but here's Cartumobile numero dos anyway:
In the meantime, BAC has gone global, launching the brand in Hong Kong and selling eight out of the twelve Monos they allocated for the first 12 months straight away.
BAC will also sell you an $800,000 version of the car in case you have a large enough yacht, because they can, while those looking for even more exclusivity go for custom molded seats and steering wheels, or fluorescent stitching that glows in the dark. For night driving, obviously.
Instead of building a completely new model, BAC's team is most likely to move forward by turbocharging the Mono before maybe even coming up with an EV version. Why the hell not?
The technology is there, and their concept has proven itself to work.
Photo credit: BAC and Máté Petrány/Jalopnik
---
Contact the author at mate@jalopnik.com.