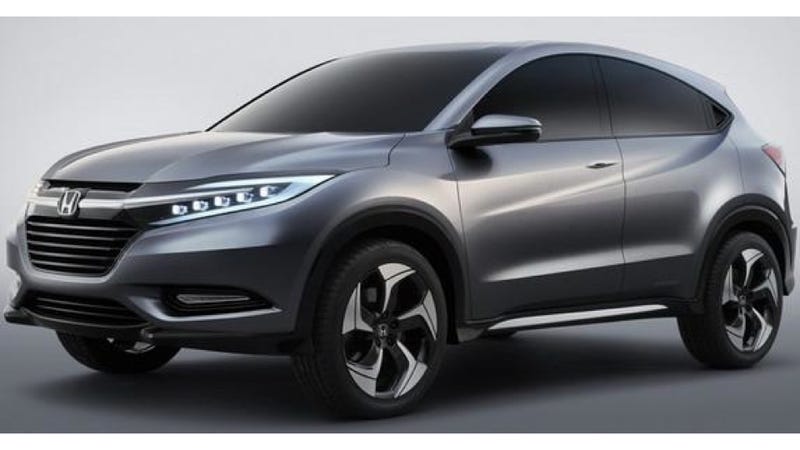 Images have surfaced on the Interwebs of the Honda Urban SUV Concept set to be unveiled at the Detroit Auto Show in the next few days, and it continues the latest Honda design trends we as a staff have recently dubbed "interestingly horrifying."
Overall, the shape isn't bad, and I like the curve that runs from the rear door handles to the front doors. But the grille is kind of all over the place, a mess of horizontal vents, a chrome bar with the Honda logo on it, and as many headlights as possible. It looks like it's trying too hard to ape the NSX Concept's styling, and it doesn't really succeed.
The SUV will reportedly be based on the Honda Jazz (Honda Fit to us Yanks) platform and should compete with the Nissan Juke and upcoming Fiat 500X. None of those cars are great looking, so it should be in good company. Hopefully it will at least be fun to drive like the Juke is.
Photos credit Honda via Indian Autos Blog