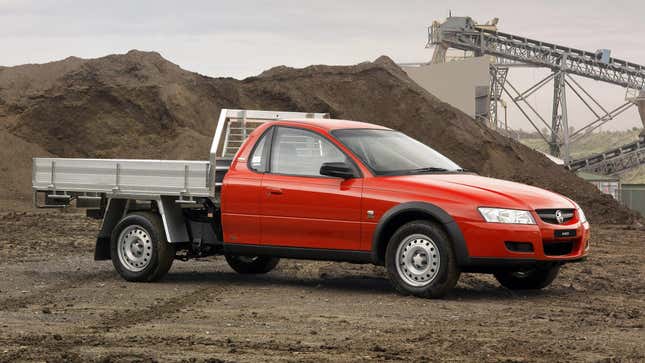 Who knew that the best work truck in the world was actually a car? See, the things that make trucks cool are their utility and practicality, and in our modern automotive landscape full of giant trucks, coupe-utes are, indeed, more practical than most trucks. Too bad we can't buy them in the U.S., unless you want to argue that the Ford Maverick and Hyundai Santa Cruz are coupe-utes in some way. But these are still far from the Holden Ute and Holden One Tonner, sadly.
The Ford Maverick has at least shown that small trucks are a hit. Well, "small" is doing a bit of heavy lifting given the Maverick's size compared to older midsizers and compact trucks. If a small car with a flat bed is what you're after, a coupe-ute could be more appealing. And there are plenty of those still around in Australia, Mexico and South America, among other markets.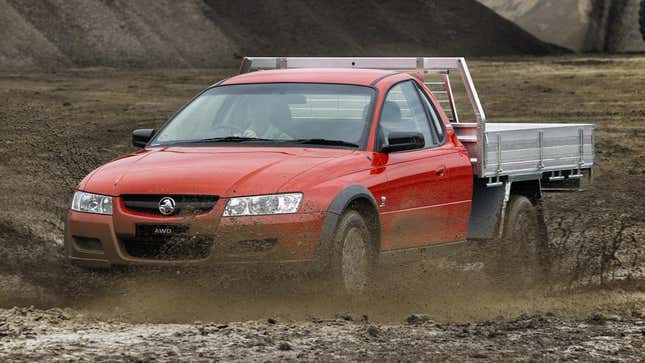 These car and truck hybrids come in all shapes and sizes, but one of the coolest has to be the late Holden One Tonner, which was the chassis cab cousin of the legendary Holden Ute.
I don't know what it is about a chassis cab that is objectively cool. It could be its unabashed utility, which doesn't try to hide behind a sleek bed. And a chassis cab 'ute based on the Holden Commodore is ironically one of the best designs ever. Ironic, because the One Tonner makes zero pretense to style, save for the first-generation model, which looks great without even trying. I'd easily take a One Tonner over its famous counterparts in the U.S., the Ford Ranchero and Chevy El Camino.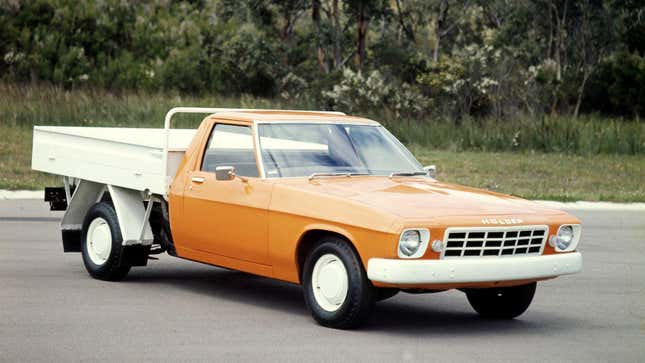 The One Tonner was the Holden Ute's heartier cousin, which featured beefier construction that wasn't concerned with comfort very much. It was reportedly more of a commercial vehicle, and it did well in that segment. The One Tonner was successful early on among workers and commercial fleets in Australia.
And of course, as the hearty utility vehicle that it is, people have taken them off-roading in some capacity. If you're tired of the safari fad, which has been going strong for a while now and shows no sign of losing steam, then maybe it's time we demanded a new trend among off-roaders. Chassis cab all the things.

Then again, the One Tonner's specifications may have appealed to buyers who wanted a basic, no-frills vehicle that came without A/C and had a bench seat, crank windows and a manual transmission. That sounds miserable to some, but it's just the kind of vehicle that can last forever given its lack of components to break. It could also be optioned with a Chevy small block V8 and a limited slip differential, in case an austere chassis cab isn't appealing enough. No LS swap necessary.
The Holden One Tonner was available either with an inline-six or a V8 throughout its production run. Displacement ranged from 2.8 liters on the inline-sixes all the way to 6.0 liters on the V8s. The One Tonner was around from the early '70s through early '80s. Then it came back for a brief production run in the mid-aughts, always based on the Holden Commodore as a platform.
One of the criticisms I often hear of the Ford Maverick is that it's a car-based (unibody) vehicle, but so what? Just because something is akin to a car, doesn't mean it can't do a good impression of a tough truck, like the One Tonner.