Ford has cut all of the cars in its American lineup in favor of trucks, SUVs, and crossovers. All cars but one, that is. And I think there's a way to sneak a second car back in there. Or at least, half of a car.
Americans appear to be truck-obsessed at the moment. We'll buy cars... if they are dressed up so that we think we're buying a truck of some kind. Go look at the best selling autos of the United States at the moment. After the body-on-frame pickups from Ford, Chevy, and Dodge, we get the RAV4, the Rogue, and the CR-V. These are unibody-construction cars, just taller and chunkier so that they seem like trucks.
You know what vehicle pioneered this idea? That's right. The Ford Ranchero.
Even before the Chevy El Camino made the idea popular, Ford debuted the Ranchero. That was back in 1957, with a pretty simple formula. Chop off the back of your family sedan, put a bed in its place, and go about your business.
"More than a car! More than a truck!" Ford proclaimed.

G/O Media may get a commission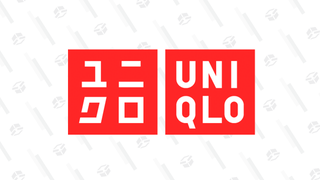 Year-round basics
Uniqlo Summer Sale
The Rancho really came into its own for 1960, though, when it went from body-on-frame construction to the unibody economy car platform of the Ford Falcon. It was the same do-it-all construction that gave the world the Mustang a few years later.

What's funny is that now things are really quite similar. Soon the Mustang is going to be the only strict car in Ford's American lineup. And that next Mustang will ride on a shared kind rear-wheel-drive architecture that will also give us the 2020 Ford Explorer.
So we'll have a Mustang-based SUV. It's not a stretch to offer a Mustang-based truck.
Chop off that back and make it a new Ranchero. Easy.
Hell, this is kind of what Ford was doing with the Falcon Ute in Australia for years, at least up until Ford Australia died.
This is, again, the same idea that has given the world more recently the Honda Ridgeline. That's just a Honda Pilot with the butt turned into a funky bed. And the Pilot isn't much more than a chunkier version of the Odyssey minivan. It's a car-turned-truck. Practical like a truck, economical and good-riding like a car.
So there's precedent. There's history. This is something Ford could do. Something it would be wise to do.