Good morning! Welcome to The Morning Shift, your roundup of the auto news you crave, all in one place every weekday morning. Two places? No. One place. One is the correct number of places for you to be finding your auto news, rounded up, being craved, morning-wise.

1st Gear: Also, The Ford Ranger Should Be Here Already
Remember when we said that midside trucks don't need frames? Well, the unibody Honda Ridgeline just took a good 10 percent of the midsize truck market in 12 months, eating Ford's lunch, as Bloomberg reports:
In the past 12 months, Honda has sold almost 40,000 Ridgelines in the U.S., accounting for one out of 10 vehicles in the midsize pickup segment. Not only did Honda swipe share from established rivals, but it appears to have brought in new buyers—drivers who traditionally were more inclined to buy an Accord than a Toyota Tacoma.

Conrad said Honda could have easily sold more trucks, but the Lincoln, Ala., plant where it welds them together is already operating at full capacity.


Of course, there's a big gap in these sales statistics. Ford, the heavyweight champion of the truck game, hasn't sold a midsize version in the U.S. since 2012. It didn't want to cannibalize the perpetually stellar sales of its full-size F-150. Plus, it has a nifty line of vans to accommodate painters, plumbers, and other small business—at least that's the justification former Chief Executive Officer Mark Fields offered a couple of years ago. 
Bloomberg goes on to note that this is a market where Ford could be shining, but the Ranger is still not here in America, though it's on its way.
2nd Gear: Duh
For months now we've been hearing from Trump how he plans to somehow save auto manufacturing in the United States, fighting against its growth in Mexico.
G/O Media may get a commission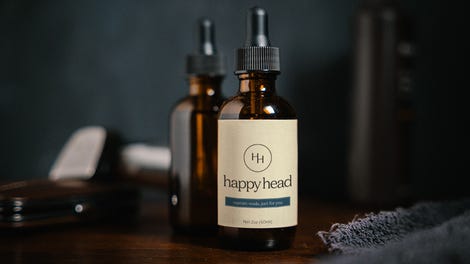 We're already pretty familiar with how ineffective he's been in the U.S., but now the MIT Technology Review went down to Mexico to see how things are going and, yeah, unsurprisingly, auto manufacturing is still booming down there:
When Donald Trump won the U.S. presidency in November with a promise to lure back manufacturing jobs, Sean Patton trimmed his sales projections for 2017. Patton is head of business development for Genesis-ICESA Systems, a family-run automation integrator based in Mexico's Bajío region. His company largely caters to the country's burgeoning automotive industry, a big exporter to the United States.

Midway through 2017, however, it looks as if Mexico's automotive engine can't be stalled: the industry is anticipating its eighth consecutive year of record-high production and exports. And in a bid to stay competitive, the Mexican car industry is embracing ever more automation. Genesis-ICESA, which has installed more than 500 robots since its founding in 1974, has seen its bookings double in the first half of 2017 over the number for the first half of 2016, putting the company on track for its best year ever. "It's going to be a very good year for robotics," says Patton.

Mexico is currently the sixth-biggest producer of vehicles in the world, MIT Tech Review notes, with a record-high 5.15 million Mexicans working in manufacturing as of May.
3rd Gear: We Knew It Was Coming But It Still Hurts To Hear
At the end of August, Fiat Chrysler will shut down the factory that builds Vipers in the middle of Detroit, the Conner Avenue Assembly Plant. We've known that Viper production was coming to an end this year and that meant the plant would be closing up, too, as Crain's Detroit Business reports:
The plant at 20000 Conner St. on Detroit's east side employs more than 80 people who build Vipers by hand. In a notice filed June 30 with the state of Michigan, FCA said it expected it would be able to offers positions to all of affected employees at other locations.


Last year, FCA sold 630 Vipers, down 8.7 percent vs. 2015.

Conner was built in 1966 and purchased by Chrysler in 1995, according to the automaker. It is FCA's smallest assembly plant in North America, where the automaker has built the Viper — with interruptions — for more than 25 years.

Production will end in August because the two-seater cannot meet new safety regulations that go into effect Sept. 1. FCA has been celebrating the Viper's sunsetting production for more than a year.
Know that the plant also assembled the Plymouth Prowler, if you want to let more tears wet your keyboard this morning.
4th Gear: What's Another 2.7 Million Recalled Airbags
Another 2.7 million Takata airbags are getting recalled, hitting Nissan, Ford and Mazda, as Reuters reports:
Nissan said it will recall 627,000 Versa cars from 2007-2012 model years, including 515,000 in the United States "out of an abundance of caution." It will notify owners within 60 days with additional instructions.

Ford spokesman John Cangany said the issue covers about 2.2 million Ford vehicles, and the company has five days to respond to the Takata filing. The automaker is "aware of Takata's submission, and we have been in regular contact with the agency on the issue. Importantly, we aren't aware of any incidents, and test data doesn't suggest any issues," he said.

Mazda said the new recall impacts just 6,000 B-series trucks.

What's bad is that these newly-recalled airbags were previously thought to be safe, as the LA Times reports:
Takata uses the chemical compound ammonium nitrate to inflate its air bags. But the compound can deteriorate when exposed to high airborne humidity and high temperatures. Previously, the company believed that a drying agent called a desiccant stopped the compound from degrading and the inflators were safe.

But the National Highway Traffic Safety Administration said Tuesday that tests done by Takata show that for the first time, a type of desiccated inflator "will pose a safety risk if not replaced." The agency says it has no reports of any inflators with the desiccant rupturing.

5th Gear: Somehow Looking For Parking Costs Us $73 Billion
A new study from INRIX Parking somehow finds that Americans lose some $73 billion in wasted time and gas while looking for parking spots. It all factors in from Americans spending an average of 17 hours per year looking for parking, or $345 per driver per year.
New Yorkers apparently have it worst, if you're curious, spending an average of 15 minutes looking for a spot on the street, an annual search cost of $2,243 per driver per year. City wide that adds up to $4.3 billion lost a year.
Reverse: The Weirdest Of The 1930s Future-Mobiles
Neutral: How long until there are no more trucks with frames?
Ordinary cars lost body-on-frame construction years ago. How long do you think it will be before pickups, those bastions of cheap-and crude construction, will follow suit?