Ok, so maybe 51-year-old Craig Gallo deserves to lose his motor vehicle and boating licenses for crashing his fishing vessel into the runway approach lights at Laguardia Airport. But at least he had a good reason.
Here are the details of the crash, courtesy of the NY Post.
Craig Gallo, 51, left the Arrow Yacht Club in Queens with James Benenato, 60, and Mary Ann Belson, also 60, for a moonlight cruise on Saturday night. Gallo's girlfriend was not present, the Post reports. About a dozen beers and significantly less clothing later, the boat crashed into a pier at the end of Laguardia's runway 22. Gallo had left the helm of his 28-foot boat for a threesome in the cabin. He failed to put down the anchor.
There were injuries, as Gothamist reports.
Gallo suffered facial injuries, as did Belson. Benenato escaped the dangerous yet sexxxxy evening without injury.
G/O Media may get a commission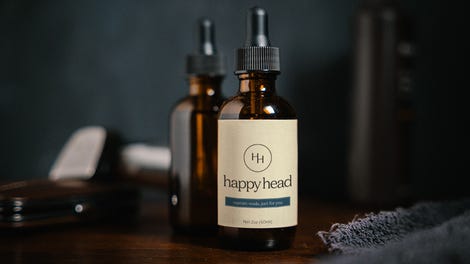 You can see the Post's picture of the crash right here.
The Queens Criminal Court stripped him of his boat and motor vehicle licenses.
I think it's fair to say that if there was ever a reason to leave the helm of your boat and let it crash, getting in on a threesome is it.
Photo Credit: WABC News