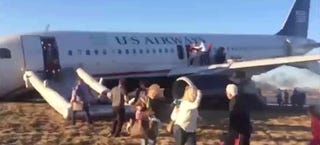 Not only did one passenger take a selfie in front of the Philadelphia emergency landing, it looks like another took video as well.
Yep, it's just about that mix of very calm terror and adrenaline that I expected.
Note to self — don't get stuck in a situation like this.