Spring semester is just getting started and for the commuters among us, that means you need a reliable car to get you to and from campus on time. If you've come here looking for the perfect ride this semester that fulfills all your needs as a student, you've come to the right place. Here are my picks for the top five "back-to-school" cars.
Note: Prices are in MSRP from the manufacturer's website and may be higher or lower in your area.
5. Dodge Challenger SXT
The fifth spot in this list may seem like an odd choice, but hear me out. If you think about it, a brand new base trim Dodge Challenger is the ideal car for a college student. At $26,995, it's a lot cheaper than many new cars. It technically has four seats so there's plenty of room to fit your friends and all your stuff. The 3.6-liter Pentastar V6 produces around 300 horsepower so it's fast enough to get to class. Astonishingly, the Challenger also gets up to 30 miles per gallon of gas on the highway so it's a frugal choice.
4. Dodge Challenger GT AWD
G/O Media may get a commission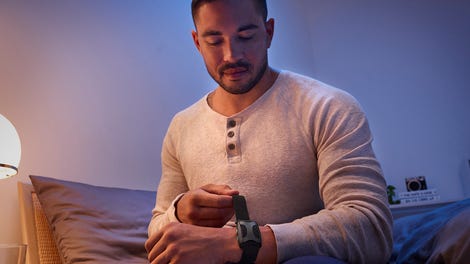 The beginning of the spring semester can bring some bad weather. It may be wise to invest in a car with all-wheel drive. That's why I recommend the Dodge Challenger GT AWD. It has the same 3.6-liter V6 as the base Challenger so you know you'll get plenty of power and pretty good fuel economy. It's a sensible car for students and practical enough to use every day at $33,495.
3. Dodge Challenger 392 HEMI® Scat Pack Shaker
With 485 hp and a big ol' hole in the hood, this car might take some getting used to. Don't let the long name scare you, either, because this Challenger can actually be a great college car. The 6.4-liter V8 will ensure that you are never late to class.
Now, style doesn't count when it comes to grades, but it can help to have a little street cred around campus right? Compared to other cars with this much power on tap, $42,795 is a bargain. It's a really smart financial choice.
2. Dodge Challenger SRT Hellcat Widebody
While the wider fender flares may make it a little harder to park in the parking garage by the student union building, this car is a smart choice. With 707 hp, the Hellcat Widebody is a more mature car than others on this list.
It's a more rational and adult choice that's sure to get the attention of anyone that looks at it. Plus, it can't hurt that it'll go across campus faster than Steve's old Chevelle SS. At $71,495, it's a bit pricey, but Dodge has great financing deals that will help build your credit.
1. Dodge Challenger SRT Demon
From the factory, the Dodge Challenger SRT Demon is available with only one seat to save weight. For only $1 more, a passenger seat can be installed. Now that's a deal! While the National Hot Rod Association may have banned the Demon from competition, that doesn't prevent you from showing up to BIO 101 in a truly unique car.
Somewhere north of 800 HP makes this car the most powerful on the list but don't let that scare you, because the Demon also comes with a crate full of tools and cool Dodge swag to show off to your friends. Only 3,000 Dodge Demons will ever be produced so you better hurry to the nearest Dodge dealership if you want one. Prices start at $84,995 but dealer markup and high demand may mean a slightly higher price.
Those are my picks for the best back-to-school cars for the spring semester. Let us know in the comments if you have any selections for the perfect college car.