This is The Morning Shift, our one-stop daily roundup of all the auto news that's actually important — all in one place at 9:30 AM. Or, you could spend all day waiting for other sites to parse it out to you one story at a time. Isn't your time more important?
1st Gear: They Just Didn't Make The Cut
Some cars die because the company that makes them can't afford a replacement. Others die because they're so terrible or unloved they don't deserve a replacement. Mark Phelan has a good list today, here's the short version:
Acura ZDX — Just look at it
Cadillac Escalade EXT — Only driven by assholes
Nissan Altima Coupe — Market is dying
Toyota Matrix — GM's fault, really
Volkswagen Routan — Volkswagen's fault for letting Chrysler build them a van
Volvo C30/C70 — Expensive and Volvo is too broke to fix
2nd Gear: The Compact Pickup Market Could Be Great
G/O Media may get a commission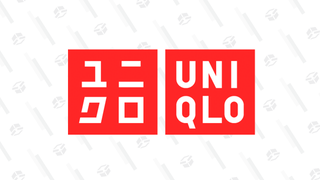 Year-round basics
Uniqlo Summer Sale
Toyota basically sells 150,000 Tacomas a year and, by virtue of being one of the few people to make a car, get to do so without having to fork over big incentives. Thus the 2015 Chevy Colorado.
"I can't believe it. It's wild. I'm loving it," said Mark Reuss, GM North America president, with the excitement of a linebacker who just scooped up a fumble and is end zone bound.
Good idea or bad idea? Will the market continue to shrink, or is the market shrinking because everyone abandoned it?
3rd Gear: Everyone Wants AWD, Even If They Don't Need It
The concept of AWD, to to borrow a pun from Melissa Burden, is "gaining traction" here in the U.S.
Do Americans need AWD? Many don't, but if you're going to buy a crossover you might as well spike a little more fuel economy and get an AWD version.
Of course, therein lies the challenge. As the popularity of AWD increases how do you still add MPGs in your quest to reach federal fuel economy requirements? American Axle says it has a solution in a system — employed on the 2014 Jeep Cherokee — that only uses AWD when necessary and mostly just uses FWD.
Not a bad idea and something we've seen with other vehicles, although usually the other way around. You still have the extra weight but how many of those buyers will ever use the AWD system?
4th Gear: China's Crack Down On Conspicuous Consumption
Following high profile events like the son of a party official reportedly dying in high speed naked sex games in a Ferrari, China has started to crack down on obvious extravagance.
"The visibility that used to be an asset — we used to be okay just a few years ago — now it's not really a plus," Mirko Bordiga, regional director of the British supercar maker, said in Guangzhou, southern China. "There are many issues that are in the market that doesn't really let us hope that the market is growing that much."

The comments signal that the slowdown in Chinese demand for luxury, sapping sales of everything from Vacheron Constantin watches to Remy Martin cognac, will stretch into 2014. Lamborghini SpA, Fiat SpA's Ferrari and BMW's Rolls-Royce have voiced concerns since 2012 that China is no longer the driver of growth it was three years ago when it was pulling the world out of recession.
Ain't it a damn shame when Communists stop acting like oligarchs?
5th Gear: Fiat To Invest $12 Billion To Stop European Loses
You gotta spend money to make money, and Fiat plans to spend $12.3 billion to stop losing money in Europe reports Bloomberg, including pouring money into Alfa and Maserati as well as focusing money on making the Panda and 500 perfect.
Also, they're dropping the Fiat Punto and focusing on making Italian cars in Italy.
Reverse: Hey, If It Works…
On this day, a young engineer at General Motors named Thomas Midgeley Jr. discovers that when he adds a compound called tetraethyl lead (TEL) to gasoline, he eliminates the unpleasant noises (known as "knock" or "pinging") that internal-combustion engines make when they run. Midgeley could scarcely have imagined the consequences of his discovery: For more than five decades, oil companies would saturate the gasoline they sold with lead—a deadly poison.
[HISTORY]
Neutral: What Other Cars Are Dying This Year? Anything you're going to miss?
Photo Credit: Getty Images