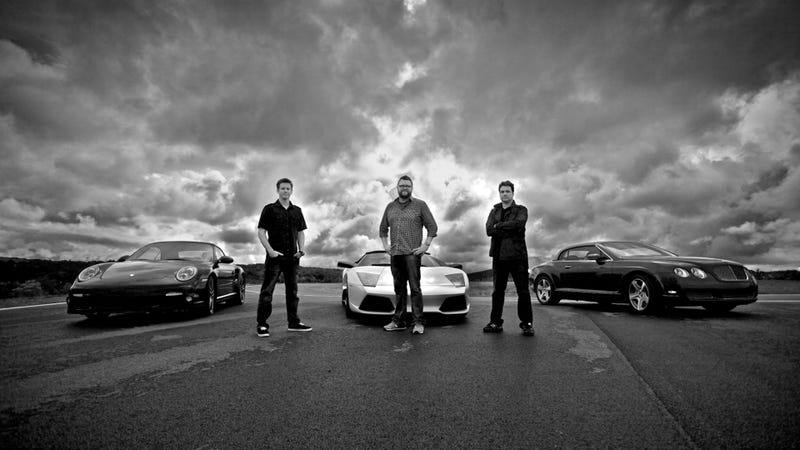 The folks from Top Gear USA have been tasked with the relatively safer task of picking a sporty luxury convertible for an unrevealed celebrity for tonight's episode (9:00 PM EST on HISTORY).
Guess the celeb and win a copy of the first season of Top Gear USA on DVD. The first clue is below. Check back until showtime for more.
As you can see in the image above the vehicles they're testing include a Bentley Continental GT, Porsche 911, and a Lamborghini Mucielago. Various clues will be dropped throughout the episode in the form of challenges, but you'll get your first clue in the gallery to the left, which we will update throughout the afternoon with more clues.
Any idea who it is? Drop a comment below and the first one to correctly guess wins the DVD. We'll keep dropping clues into the post until showtime, at which point you'll have to watch the episode to find out if you were correct.
As always, Gawker's standard contest rules apply. You will be sent a message requesting your address if you were the first to guess correctly.