For a while this summer, it seemed like the General Motors recalls would never stop, that all the vehicles they had ever sold would keep getting recalled for various defects until all of us simply got old and died. Now it's mid-September, and GM says they're done, pretty much.
CNBC reported this week that GM is likely done with recalls of old cars, and that after their top-to-bottom safety review, they have addressed most of the problems they discovered. Here's what CEO Mary Barra had to say:
"I think as we look to the past, we are substantially complete," she said. "If we find issues, we will address (them), but the most important thing we are doing is ... making sure we create defect-free vehicles as we move forward."
As that story notes, GM has recalled about 29 million cars this year alone, and two-thirds of them have been older cars they no longer make dating back to the mid-1990s. The volume of recalls has been insane, for sure, and it raised real questions about the quality of their products, but in the end I still think it was the right thing to do given the scandal behind the delayed response to the Cobalt's problems.
Does that mean all the recalled GM cars have been fixed already? Not quite. CNBC says that of the 2.6 million cars recalled for faulty ignition switches, about one million have been repaired while replacement parts should be ready by the beginning of October. It's safe to assume that not all the other recalled cars have been fixed yet either, but they're getting there.
G/O Media may get a commission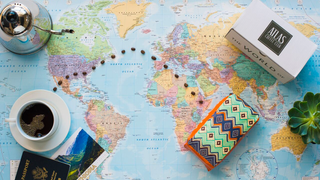 First Bag Free
Atlas Coffee Club - Free Coffee
Explore global coffee
With each bag, Atlas includes details on the coffee's tasting notes and a postcard about the region and its coffee history. And when you subscribe, you have options to tailor frequency, grind size, and roast preference of your beans, so you'll always be brewing the perfect cup.
I can't say I'll miss Recallpalooza 2014, if it is in fact almost over.