When turning on a Tesla, like many cars with infotainment systems, the screen reminds drivers to pay attention at all times—even when using Autopilot. The warning is continually reiterated, but German authorities who call Autopilot a "traffic hazard" sent letters to owners to remind them again. Authorities also raised concern about Autopilot's name.

According to Automotive News, Germany's Federal Motor Transport Authority crafted letters telling owners that Tesla's Autopilot, a semi-autonomous system that recently got a major update, is purely a driver-assistance system and is not meant to be used as technology that can operate without the attention of the driver. The letter added that German road regulations require the drivers to be alert and in control of the vehicle at all times, Automotive News reports.
At first, this seems like a "Well, duh" situation that perhaps wasted a bunch of paper and postage services. Tesla has said over and over again that the system requires the attention of the driver. If drivers ignore warnings by the car to take back control, it freaks out.

Like other semi-autonomous systems, Teslas with Autopilot on will prompt a driver to use the wheel periodically. For reference on how often, the Mercedes-Benz E-Class will do so every 30 seconds to a minute. A recent YouTube video claims that a Tesla on the newest Autopilot update, 8.0, did not ask the driver to touch the wheel for four minutes and 27 seconds. That has not been confirmed.
G/O Media may get a commission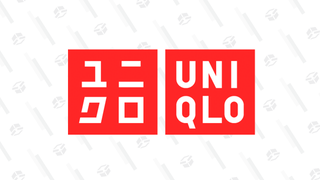 Year-round basics
Uniqlo Summer Sale
All in all, both the system and the company continually put out reminders that Autopilot is meant only to be an assistance system—not an autonomous feature that can function on its own. That makes Germany's reaction sort of perplexing.
But perhaps what we're dealing with here is a language barrier. The examples of warnings given, though one would assume they're universal, are all in English. However, after reports about the letters surfacing, Reuters reported on Saturday that German authorities want the company to stop advertising the system as "Autopilot." That, German Transport Minister Alexander Dobrindt said, could suggest that driver attention isn't needed.
Ah. Now it makes more sense. Language barriers could be causing a bigger problem here. A spokesperson from the Federal Motor Transport Authority confirmed the letter. From Reuters:
"It can be confirmed that a letter to Tesla exists with the request to no longer use the misleading term Autopilot for the driver assistance system of the car," she said in a written response to a Reuters' query. ...

According to the BamS report, the KBA [the Federal Motor Transport Authority] letter to Tesla said: "In order to prevent misunderstanding and incorrect customers' expectations, we demand that the misleading term Autopilot is no longer used in advertising the system."
California recently drafted legislation about "misleading" terms, in efforts to prevent semi-autonomous cars from being advertised as "autonomous" or "self-driving" as a pulled Mercedes-Benz E-Class advertisement did. The term "Autopilot" isn't as bad, but perhaps it is causing enough confusion in Germany for a second look.
Jalopnik has reached out to Tesla for comment, and will update when we hear back.
Update, Oct. 16 at 4:20 p.m. ET: A Tesla spokesperson provided Jalopnik with the statement below:
Tesla's Autopilot operates in conjunction with the human driver to make driving safer and less stressful. This is how the term has been used for decades in aerospace: to denote a support system that operates under the direct supervision of a human pilot. We have always been clear with our customers that Autopilot is a drivers assistance system that requires the driver to pay attention at all times, similar to drivers assistance systems from other manufacturers. Just as in an airplane, when used properly, Autopilot reduces driver workload and provides an added layer of safety when compared to purely manual driving.