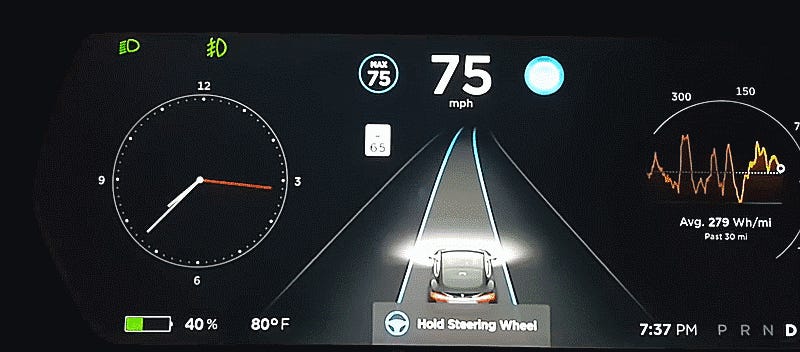 Tesla's recent Version 8.0 upgrade to its Autopilot system is designed to improve upon the system and its relationship with the driver. Here's your punishment should you fail to listen to the car when it tells you take back control.
The video uploaded to the Black Tesla YouTube channel and featured on Teslarati is a demonstration on the new Autopilot restrictions and its "lockout" feature:
When Tesla released the update earlier this month, CEO Elon Musk claimed it would have saved the life of Joshua Brown, who died behind the wheel of his Tesla Model S with Autopilot activated after it failed to detect a semi-truck, causing a crash.