The Chevy Equinox—wait, keep reading! It happens to be the second-best selling General Motors product so far this year, right behind the unstoppable Silverado. And if it really can hit GM's claim of 40 MPG now with your family and all the shit they need to carry, it suddenly seems a lot more interesting.

Diesel has been the obvious choice for people trying to get as many miles-per-gallon as possible. But not in the U.S. Here it's sort of a novelty, and Volkswagen's billion-dollar emissions debacle didn't really help the fuel's image here. We've even speculated that diesel is probably dead in America eventually and we aren't alone there.
But! A high-volume mainstream market SUV like the Chevy Equinox offering a diesel option would seem to bode well for this fuel's future.
And make no mistake, the Equinox matters.
As of August, the Equinox is eking out second place on GM's 2016 sales scoreboard at 158,475 units shipped according to the company. That's a very distant second to Silverado which stands at 380,176 but more than Suburban and Tahoe combined.

G/O Media may get a commission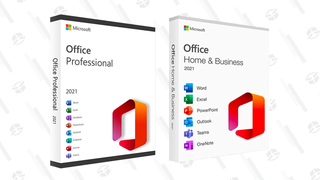 89% off
Microsoft Office Professional 2021 Lifetime License
GM's bullet points on the 2018 SUV's highlights are a 400 pound weight reduction off the current body, a new AWD system that drops the rear axle connection to save a little fuel, and a "kneeling rear seat that enables a flat rear load floor and up to 63.5 cubic feet of maximum cargo space."

The new Equinox can hold 29.9 cubic feet of junk with the seat still in place, a little shy of its rival the Ford Escape which claims 34 cubic feet in case you were curious.
Upper trims will get the better driver-assistance options you're probably familiar with by now like a 360 degree camera option, blind spot alerts, and automatic braking at low speed.

The Equinox will ship in front-wheel drive and all-wheel drive, which you don't need but I know so many will order, and three engine choices. There's the base 1.5 liter turbo, the upper-spec 2.0 turbo, and the efficiency-oriented 1.6 turbo diesel.
GM's "estimated" specs on those engines:

136 horsepower, 236 lb-ft of torque and 40 MPG highway with a 6T45 six-speed automatic for the diesel

170 horsepower, 203 lb-ft of torque and 31 MPG highway with a 6T40 six-speed auto for the 1.5 gas

252 horsepower, 260 lb-ft of torque, 28 MPG on the highway and a 9T50 nine-speed for the top of the range 2.0 liter

The big-engined Equinox also gets a 3,500 pound tow rating, same as the Escape.
What the Escape definitely does not have is 40 MPG. And since they've dropped the hybrid, no true "efficiency" variant anymore. Still, as it stands Escape is kind of smoking Equinox on the sales scoreboard at 209,699 to the Chevy's 158,475 I mentioned earlier.

I guess we'll see if the 2018 redesign wins people over. I find it pretty interesting that GM went diesel instead of hybrid. Now... how many people are actually going to buy it?