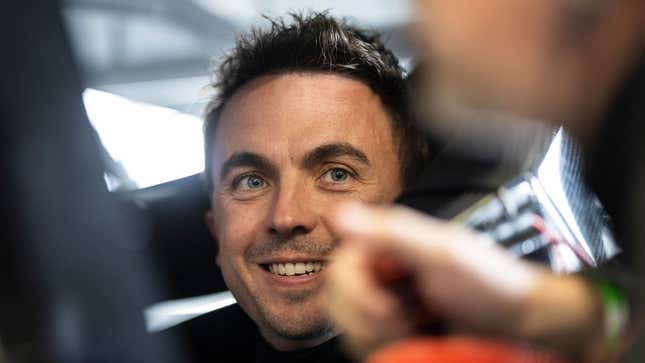 When you're starting a new job, there's always going to be some first-day nerves, whether it's starting to write for a hip car site or going to work at a jazzy cocktail bar. For TV and movie star Frankie Muniz, those nerves are setting in as he swaps the limelight for fake headlights and prepares to compete in his first race in the ARCA Menards series this weekend.

"It's funny, I think it'll take getting strapped into the car for it all to feel real," Muniz told the media during a virtual press conference on the eve of his final practice session at Daytona International Speedway.
The actor first announced his ambitions to race in the ARCA Menards series earlier this year. Racing has long been a passion for Muniz: His ARCA debut follows a few stints behind the wheel at events like the Toyota Pro/Celebrity Race, and 12 rounds of the Champ Car Atlantic Series, which he ran in 2007.
"For two years, I've been saying it's about to happen," Muniz told the media. "But I'm ready. I'm ready to prove it to my family, especially after the amount of time we're dedicating to this both on- and off-track."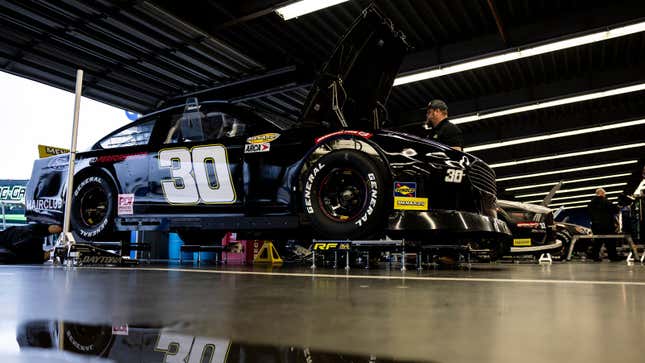 As well as wanting to show his family that the hours of training have been worth it, Muniz said there's added pressure as a result of his background. Most racers dedicate their lives to becoming full-time drivers, while Muniz was focused on making it on the big screen before he caught the motorsport bug.
"There is added pressure, but I use that as motivation," Muniz said. "Being taken seriously, I think, is maybe harder. Like, I've already got eyes on me when it's my first race. It's my first real stock car race this weekend."
Despite this being his first full race in the series, Muniz said he feels confident about his chances on Saturday. Like everyone on the grid, he's going into the race with his eyes set on victory, and believes he has a fast car that can help him get there.
His confidence will also be bolstered by his first ARCA test back in January. In his No. 30 Ford Mustang, fielded by Rette Jones Racing, Muniz's fastest lap measured 49.403 seconds, and he hit a top speed of 182.175 mph. That performance was good enough for 10th place out of 61 drivers.
Championship Ambitions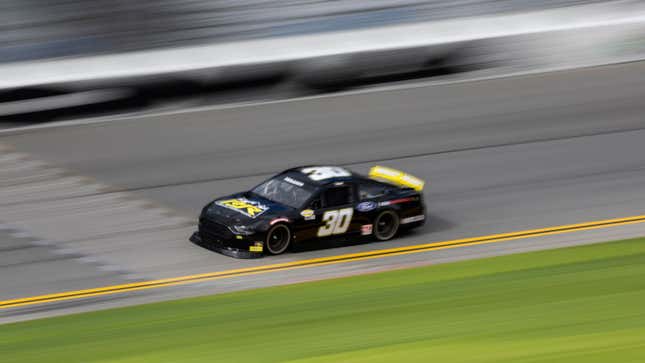 Clearly, the actor has a good car and an excited team behind him. So, does this mean he's coming into his first season with serious ambitions to shake things up?
"My goal when I get out of the race car is to look back and say I gave it my all there," Muniz said. "I'm dedicating my life to having the most successful year I can."
But the 37-year-old admitted he's bound to run into struggles over the course of the 20-race calendar. He has experience on road courses, and feels the most confident at tracks like Mid-Ohio, where he'll race in July. But road courses make up just two races on the ARCA Menards calendar. For the rest of the year, he'll be racing at superspeedways and even dirt tracks. Muniz predicts those loose-surface races will be "one place I struggle," but said he's excited to learn how to perform in every setting.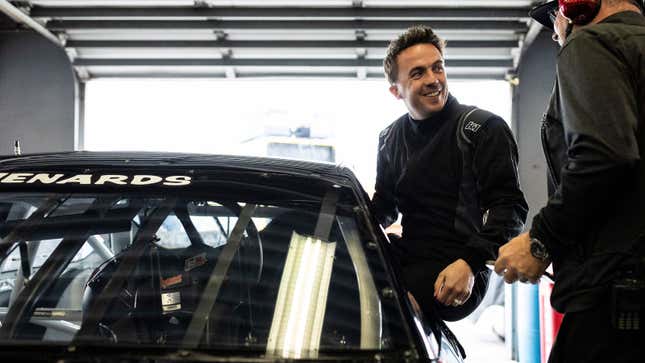 "The season is long," he told the press. "I know that I'm competing for the championship, I want to win the championship. As long as we're consistent and keep fighting, hopefully we'll be there at the end."
Muniz will be on track today at 4pm for final practice at the Daytona International Speedway. Qualifying kicks off on Friday afternoon, before the first race of the ARCA Menards season gets underway on Saturday at 1:35 p.m. Eastern.