A federal jury found former NASCAR driver Rick Crawford guilty of enticement of a minor Thursday, according to a release from the U.S. Attorney's Office for the Middle District of Florida. Crawford faces from 10 years to life in prison after agreeing to pay an undercover cop for sex with a fictitious 12-year-old girl.

Federal agents apprehended former NASCAR Camping World Truck Series driver Crawford, 60, on Feb. 28 at the place he and the undercover investigator decided upon for him to pay for sex with the girl, according to the criminal complaint filed against him at the time. The release from the Middle District of Florida Attorney's Office said the sentencing hearing for Crawford will be on Nov. 26, where he faces a minimum penalty of 10 years in federal prison.
The undercover investigator, Steven McElyea, was working out of the Seminole County Sheriff's Office in Florida, and said in the complaint from February that he posed as the father of a fictitious 12-year-old girl he posted ads about online. McElyea posted one for people "looking for that dark taboo experience" on Feb. 10, he said in the complaint, and got a response from a person later identified as Crawford saying "Let's do it" on the same day.
McElyea and Crawford talked for about two and a half weeks before meeting, and agreed Crawford would pay between $50 and $75 for "oral both ways and just straight sex" with the father watching. The complaint said Crawford denied being there to meet anyone "underage" or "illegal" in questioning, admitting there were messages indicating the daughter was 12 but that Crawford found it hard to believe. He showed up to see if it was true, he said, and said he wouldn't have gone through with sex with a minor.
On March 9, he pleaded not guilty to the charges in the complaint, but the jury found otherwise. Here was some of the evidence outside of the complaint, from Middle District of Florida Attorney's Office news release:
On February 28, 2018, when Crawford arrived at the agreed location to have sex with the girl, he was arrested by federal agents. During a search of Crawford, agents found that he was carrying $80 and had a condom in his pants pocket. The agents also searched Crawford's truck, finding an emergency contraceptive pill, massage oil, a phallic device, a sexual performance enhancement pill, adult pornography, a DVD player, and condoms. In addition, the agents found Crawford's cellphone, which was searched.
G/O Media may get a commission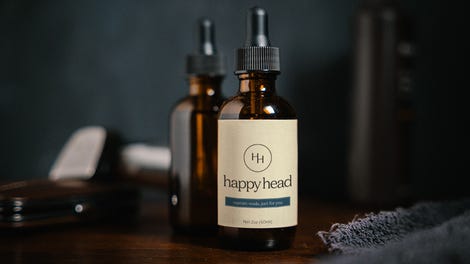 The phone found by the agents had the emails and text messages between Crawford and McElyea, according to the news release. The details on those messages, and the rest of the criminal complaint from February, are below.