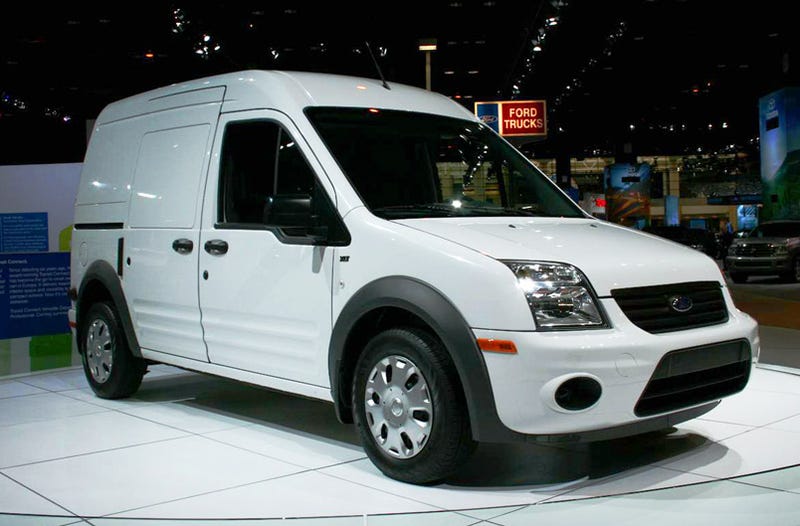 Name: Ford Transit Connect
Type of Apocalypse: General Apocalypse/City Disintegration
Why: The 2010 Ford Transit Connect debuted at the Chicago Auto Show and brought with it hope to everyone looking for a compact, relatively cheap, fuel efficient vehicle to use in a retreat from the disintegration of society which is inevitable during the post-apocalyptic period. The large cabin volume, relatively good fuel economy at 20/24 MPG and small size make it the perfect choice for anyone interested in keeping a low profile when roving hoards of marauders are looking for glitzy loot. Paint it camouflage and nobody would even see parked in a remote forest.

Head back to our list of the Apocalypse Vehicles Of The Chicago Auto Show.