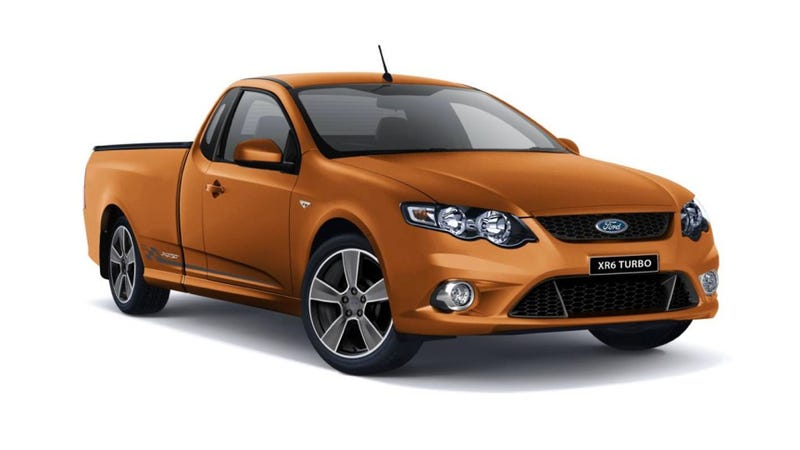 A lightweight, compact Ford truck? That's a big maybe. When our own Jason Torchinsky chatted with Ford's J Mays at the Detroit Auto Show last month, Mays pretty much told him not noway, not nohow. But word around the campfire is that Ford may be considering something more practical than the monstrous pickups which are currently the only option American truck buyers have.
America's new car market has been Rangerless since 2011, but Blue Oval designers have no intention of replacing the much-loved little brother to the bestseller F-150. Apparently, there was too much overlap in capability and having such a model made little sense from an economic standpoint. But something like an Aussie-style ute could be a possibility.
The new compact truck, if it came to fruition, would likely be something that could carry about 1,000 pounds of payload and tow 3,000 pounds or so behind it. The 2013 F-150 can carry anywhere from 1,700 to 3,100 pounds, and tow from 5,500 to 11,300 pounds, based upon model and options. Ford's global Ranger platform probably crosses the line into F-150 territory a bit too much to be considered for the North American market.
Although Australian-style utes haven't been an option in the U.S. over the years, things could be changing, so perhaps it's time for something different. We would love to see a compact truck offering, preferably with an appropriately-sized grille, although we know why that may not happen.