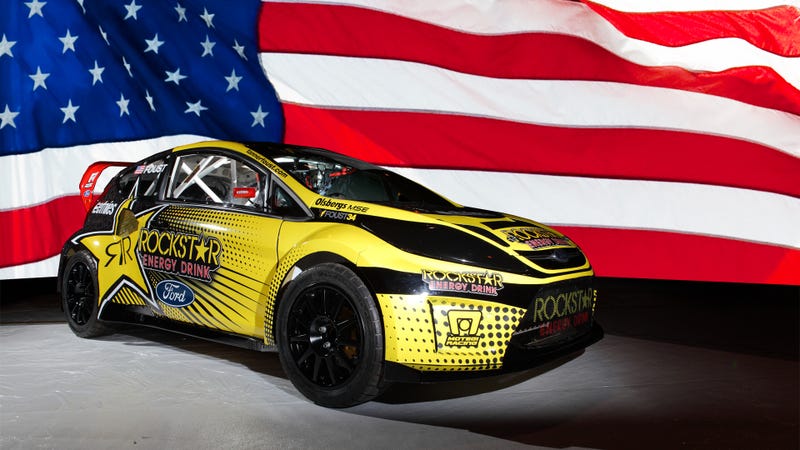 If you're like me, you spent waaay too much time reading British car magazines longing for the UK's tuner specials. Well, long no more because Ford-certified Mountune is coming to America!
Mountune are different from your average tuner (as well as your below-average tuner) in that Ford won't void your warranty if you let Mountune give you another 20 or 30 horsepower.
Mountune is setting up in Southern California with a rolling road, and a machine room letting Mountune build their own engines.
For those of you wondering, Mountune will boost your Focus ST to 271 horsepower from 247 stock and they'll crank your Fiesta ST up to 212 from 180 stock.
I'm gong to go out on a limb and say that the reason Mountune is finally coming Stateside is that we finally have the global Focus and Fiesta on our shores, so Mountune bringing over their kits isn't a challenge.
Photo Credit: Mountune (they build Tanner Foust's first-place-happy Global Rallycross car)/Tom Thai (American flag)