It's not often that we have a non-runner here on Nice Price or Crack Pipe, but today's Nissan Van is a rare survivor of the crusher apocalypse so even though currently immobile, it's still hot stuff.
You know how to get a Kleenex® to dance? Blow a little boogie in it. Yesterday's audacious '34 Ford hot rod limo had enough boogie in it for a Lifetime Original's worth of of tissues, but there was no dancing around the fact that $109K is a lotta' Miata and that meant 56% of you wouldn't touch it with a 10 foot stripper pole.
Despite looking like something out of a music video by Texas' own ZZ-Top, that low boy limo was offered up in Charlotte, North Carolina. That one, along with the back woods freakshow that was the Truxarossa last week, and today's NC-located Nissan Van, imply that a general de-auto-fication of the Tar Heel state is going on. Are gas prices really that high there?
G/O Media may get a commission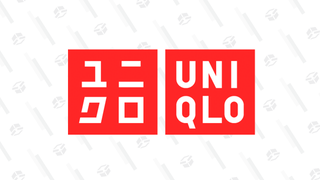 Year-round basics
Uniqlo Summer Sale
In some markets it was called the Vannette, a name that brings to mind visions of something used to transport Mouseketeers to their next forced labor gig, or maybe of a back up singer for a '60s Phil Spector group. But here in the U. S. of A., where apparently we have shorter attention spans, Nissan changed the name simply to 'Van.' Back in the '80s, the Chrysler minivans caught many competitors off guard, and several of the Japanese brands scrambled to adapt their domestic forward control people movers for American consumption as stop-gap measures, hence the Van.
Part of what Nissan did to make turn the Vanette into the Man-Van was to bulk up in the under-ass engine bay, squeezing in there the Z24 (no, not a Chevy Cavalier, you fool) 2,389-cc four out of their 720 pick-em up truck. That bigger engine provided a number of benefits, including the ability for the Van to be both mobile and air conditioned at the same time! Sadly, whether through a rushed development schedule or a slew of former Ford Pinto actuaries working for Nissan, that larger engined Van was released on an unsuspecting American populous with a propensity for what Bruce Springsteen used to call fi-yer.
Now, Pyromania may be a sick Def Leppard album, but it's a poor attribute for a family hauler. And because of that, Nissan took the unprecedented step of buying back all the Flaming Moes and unceremoniously sending them to the crusher.
Well, not all of them.
This 1987 Van, located in Colorectal Colerain, NC, survived both immolation and deformation and hence represents a singularly unique opportunity for anyone with a mad van fetish. If you're thinking about moving out of your mom's basement because she's hassling you about all the crusty tissues in the trashcan next to your PC, then maybe a Van down by the river would prove a viable alternative for accomodation?
Sadly, you'll have to tow it there as part of the reason it hasn't gone up in flames is because the engine blew a seal and the present owner's ADD prevented him getting any farther on the repair than disassembly. Despite that small foible, there's lots to like here. The blue velour and '80s-angular plastic interior looks like it's in reasonable shape, and there's two - count 'em, two - sun roofs up top. Most of the parts seem to be somewhere in the car, and I'd discount the pics where what looks like brake fluid gives the Van the appearance of an abattoir. Besides, those empty bores in the block will make perfect holders for your 40s of Colt until you can get around to fixing it.
Outside, the Van literally looks like it's down by the river, but appears to be in good shape with just a few dents and dings and one healthy spot of syphilitic steel up on the buff nose. You ride just behind that nose, with the engine - once it's running - between you and the passenger like your first junior-high date's dad. That's what makes forward control vans cool, you get to ride like a B-17's bombardier, but of course that also means, should you hit anything, the first thing to go through your mind will be your ass.
So, potential death through fire or impact, driving the Nissan Van could potentially be the most dangerous thing you could do - tantamount to subsisting on two-day old sushi and prison wine for your formative years. And in order to live la vida loca, you're gonna' need to get that Z24 back in running condition - and then check out the tranny, which the seller says 'may have been a little rough shifting' when the Van ran. That means it'll probably need to be replaced as the description is typically code for it left second gear on the asphalt. The A/C needs a new compressor, and if you can get the seller to quit playing banjo on his front porch and find the gasket set he claims to have bought, maybe it wouldn't cost too much to get back on the road.
It certainly won't cost too much to buy - its gimme, gimme price set at $1,200 - but is that a good value considering the factors of condition, and notoriety? What do you think, is $1,200 for this Van a hot deal? Or, is that a price that you just can't warm up to?
You decide!
eBay or go here if the ad goes up in flames. H/T to Michael Mosbey for lighting our fire!
Help me out with NPOCP. Click here to send a me a tip, and remember to include your commenter handle.